Frank Matich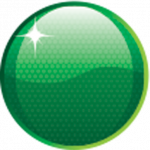 The 1930s and 1940s may have endured the Great Depression and the Second World War, but automobile design, manufacturing and innovation were in full speed and had well and truly caught the eye of a young Frank Matich.
In his own words, back then when a car was launched it captured the imagination of everyone. The day a new car became available saw hundreds of people at the dealership waiting for the doors to open.
Coupled with this, there was much being written about racing categories overseas and this fascinated Matich.
Car development and engineering consumed Matich. He wanted to know what made them go and what could be done to make them go better and faster.
When he was young he used to drive his dad's farm equipment on their property and experienced the thrill of fast cars when he borrowed his dad's Ford. On Sundays his dad would let him drive it to church. He was only 12 at the time, but what his dad didn't know was that instead of driving to church he would be with his mates tearing up the dirt roads, trying to go as fast as he could.
Long before his Sports Car and open wheeler career took off, Matich had started an apprenticeship with Leyland, repairing and servicing diesel engines and generators on trucks and busses. He then continued his apprenticeship with Butler Air Transport and the Kernel oil refinery. All of this helped him understand engines and led to a job with Selected Sports cars, in Sydenham, NSW.
"All of these jobs added to my engineering experience," Frank Matich explained to Speedcafe.com
"All of those disciplines were wonderful, they gave me a fabulous balance, they taught me about safety and what was needed to do a job properly.
"After this I got a job as a mechanic for 'Selected Sports cars' at Sydenham.
"This introduced me to race cars as the business bought and sold MGs, Austin-Healeys and the like.
"People bought then to race which is how I got involved."
Matich's first racing experience was at Mt Druitt, where he enjoyed the local hill climb.
"Mt Druitt was all we had back then, I used to compete in hill climbs which were convenient and very social," said Matich.
"You'd race up and down the hill a couple of times then throw a steak and a sausage on the barbie.
"It was a lot of fun, each Saturday and Sunday we were out there practicing and then every month or two you'd have a race meet.
"There was no interstate racing back then, Bathurst was also on twice a year, so you'd go there as well and that was about it."
From humble beginnings Matich started racing seriously in the late 1950s. Over the next two decades he raced in and won the Australian GT, Formula Junior, Tourist Trophy, Sports Car and Drivers' Championships (eight national titles in total). He also won the New Zealand Grand Prix and the Australian Grand Prix twice.
What is interesting about Matich, given that he had so much championship success, is that he never concentrated on winning championship titles, his focus was more on individual races.
"I didn't ever really focus on championships, a race meeting was a race meeting for me," said Matich.
"I was the poorest person around in terms of running a race team. I only had small support from my sponsors and no golden spoon.
"I never looked at a series, I didn't value it in those days but I was very conscious of the Tasman Series.
"Most couldn't understand my thinking, I'd do a race here and a race there, I'd do what I could afford."
While he enjoyed the Australian motorsport scene he has very pleasant memories of racing alongside the international drivers, legends like Graham Hill and Bruce McLaren.
"I used to have really good personal relationships with Hill, (Jim) Clark and McLaren, particularly McLaren, who I just clicked with," said Matich.
"I had a far better relationship with those people than the local drivers. Most of the drivers in the top classes back then were these Victorian millionaire people, guys like Bib Stillwell. They resented people like me and other people from NSW. In their eyes motorsport was a gentleman's sport."
Matich remembers some memorable moments on and off the track with Bib Stillwell.
"Bib and I would have some great duels in our Sports Cars," said Mattich.
"Each week it was on if we were both entered, there was no hatred, but it was on. He wanted to be the king and beat me.
"I remember he came up to me at Warwick Farm one time, he put his foot up on the nose of my car and put pressure on it, bending it backwards and forwards, telling me how silly I was to race him, that I didn't have the money, I'd go broke and lose everything, all of this while he was rubbing his foot into my bonnet. I got another half a second a lap out of that.
"That was the attitude, the big timers all had bags of money, while the internationals, Graham Hill as an example, never had a cracker, he had to earn his money, like Bruce (McLaren), from racing."
Given his relationship with the overseas drivers, Matich thought about going to England but couldn't get the go ahead to do it.
"I never went over to race in England," said Matich.
"I couldn't due to the contract that I had with Total Oil. Australia was the only place in the world that Total Oil was involved in racing.
"Total Oil was a French company, to go to England meant I had to get a release, but they wouldn't."
Matich has many great memories of his racing career; racing alongside Jim Clark, racing at Longford in Tasmania and competing in the US all stand out.
"Jim Clark and I had a head to head battle thing happening, which is how a race at Lakeside in 1965 was marketed," said Matich.
"The race was wonderful; it was a hell of race. Jim said it was the best race he ever had in terms of closeness, I certainly felt the same.
"I had a cracker race at Longford against (Bib) Stillwell, he beat me, but it was extremely close.
"I won the US Times Grand Prix at Riverside, which was for Formula 5000. It was a race that had a lot of things happening, we had some hail, cars went off, cars were flipping.
"It was a race of two heats; in the second heat, which I won, I passed two cars on the last corner of the last lap, which was an effort."
Over the course of his career, Matich raced some fine cars, but it was the cars that he built and developed himself that he considers the best he has driven.
"Some of the best cars I've driven were my own," said Matich.
"The last car I built was the A53; in the drives I had I was getting electric shocks each time, which no one knew about.
"There were events at Oran Park, Surfers Paradise, Sandown and Adelaide. I got a second here and a third there; I was leading the other two but had mechanical issues. That car was just magic, but I was a vegetable, I didn't know what was happening."
Building his own cars meant that he didn't have to find the funds to purchase new cars and could develop them himself.
"I could never really afford to go buy cars, on top of that when you bought cars it was very hard to get the best, you either got the left overs or if you had a new car you wondered if it had all the latest equipment," said Matich.
"I built my own cars and it was important to me to keep improving them.
"What mattered was getting the car handling right over time.
"I didn't like the idea of popping up with a new car, every time that you introduce a new car you basically start from scratch, I liked constant development."
While he had success in his own cars, other drivers enjoyed some good times also.
"The A50, 51 and 52 were all good cars and reliable," said Matich.
"There was that problem with the A53, I suffered electric shocks and couldn't take full advantage of it, but we fixed this for the 1974 Tasman Series.
"The A50s were the best Formula 5000 cars available in my opinion. This was highlighted by the fact that two years after I retired John Goss won an Australian Grand Prix with one, and won it on merit."
For someone that had so much success, and could have had so much more had he had the backing to focus on full championships more regularly, Matich has no career regrets.
"I was so fortunate to be able to be involved in a form of racing that I was interested in," said Matich.
"We had the uniqueness of the Tasman series and what it brought to Australia. We were unbelievably fortunate to be able to fraternise with the international drivers.
"This doesn't exist now, the Formula One drivers don't travel to compete in other series like they used to, but it was a wonderful period and I cherish it a lot."
Matich hasn't raced for a very long time, he spends his days running his own engineering business which enables him to 'invent things and design machinery'. Currently his focus is on the development and design of a new solar panel mirror.
"At the moment the thing we are focussed on is the development of a new way to manufacture and produce solar panel mirrors," said Matich
"It's all new technology. We have developed a way of manufacturing those mirrors using materials not used by others.
"They have to be low weight as they follow the sun, but tough enough to deal with high wind.
"It's keeping me extremely busy."
Matich winning the 1971 Australian Grand Prix