Cochrane blasts Seven over V8 TV scheduling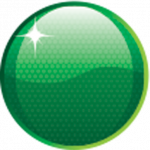 V8 Supercars Chairman Tony Cochrane has blasted the Seven Network over its treatment of the championship, singling out the scheduling of races on 7mate as his major grievance.
Cochrane told The Australian newspaper today that he sees Seven's scheduling of V8 races on the digital multi-channel as 'terrible' and something he is not willing to accept in its current form.
Speaking to The Australian's Marketing writer Simon Canning, Cochrane said that he has made his feelings known to Seven executives and is awaiting a reply.
"Right now a lot has to be sorted out with Seven because our experiments so far with 7mate have been a terrible experience for our fan base and we can't sit there and cop that," Cochrane told The Australian.
"Right at the moment I'm a pretty unhappy camper and I think history has taught a lot of people that I try to be as good a guardian of this sport as I can humanly be, and if I become an unhappy camper because the fans are unhappy I can become fairly difficult to live with.
"We have made our points well known to the Seven Network and we are waiting for their answer."
Since the launch of digital multi-channels over the past two years, Seven has worked to link its male-skewed 7mate channel with V8 Supercars.
7mate branding has appeared in the form of on-track signage, in front of in-car cameras and also on the race suit of Seven favourite James Courtney. A significant amount of support category highlights shows have also been moved to 7mate in 2011. Digital multi-channels now reach roughly three-quarters of the Australian population.
The opening event of the 2011 V8 Supercars Championship in Abu Dhabi was shown live on 7mate, with a replay on Seven the next day in the usual afternoon weekend timeslot.
While the Abu Dhabi scheduling was largely welcomed by fans as a way of offering both live and delayed options, recent shifting of telecasts between Seven and 7mate in some markets, largely due to Seven juggling both V8 and AFL telecasts, has resulted in negative fan reaction.
Under new Federal anti-siphoning laws that will reach parliament soon, any points race of the V8 Supercars Championship could be shown on a digital multi-channel such as 7mate (or Network Ten's ONE HD) in as much as four hours delay.
The only exception to this in the Supercheap Auto Bathurst 1000, which as a 'Tier A' sporting event must be shown live on Seven's primary channel.
A spokesman for Seven told The Australian that the network has worked closely with V8 Supercars since becoming host broadcaster in 2006 and that they looked forward to negotiations concerning the next TV deal for the 2013 championship and onwards.
"Seven has a long-term partnership with V8s," the Seven spokesman told The Australian.
"We've worked closely together to grow the sport's presence.
"We look forward to the next round of negotiations on television rights, and we love Tony's passion."
Cochrane's comments come at an interesting time for the sport, which is in the final stages of sealing a deal to sell a 60 percent stake in V8 Supercars to Archer Capital, with Sports & Entertainment Limited divesting its long-term stake in the sport and the body of team owners becoming minority owners for the first time since the V8 Supercars business was formed.
V8 Supercars broadcast deal with the Seven Network ends at the end of the 2012 season. The AFL recently announced Seven as its free-to-air broadcast partner from 2012-2016, meaning that next season V8 Supercars will have to work in with the scheduling of anywhere between two and four AFL games per weekend, with Seven yet to decide whether they will on-sell any games to rivals Ten or Nine.
CLICK HERE to see Simon Canning's full story in The Australian.