More great fundraisers for Jason Richards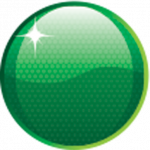 Lovers of all things horsepower will be well catered for in the latest Jason Richards fundraising venture.
Betfair Park (Sandown Raceway) has offered its Committee Room on May 25 to host an exclusive 'Day at the Races' for JR, who continues to battle with a rare and aggressive form of cancer.
V8 stars including two-time Bathurst 1000 winner John Bowe, Jason Bright, Cameron McConville, Dean Fiore, Steve Richards and Richards himself will be there to enjoy the horse-racing, food and drink and a tipping contest.
"We want to make this a day full of atmosphere," said JR's close friend Bowe.
"Having his V8 friends and fans there as well is very important. Hopefully we'll create a few winners on the day as well!"
Tickets are being sold for $200 each with all funds going straight to Richards and his family.
To book, contact Krystle Neumann at Sandown on (03) 9518 1362 or [email protected]
Also, be there to see some never seen before footage of Jason Richards' spectacular motor racing career.
If this isn't enough, Betfair Park has offered all eight of the races on the day to Bid4Jase.com's silent auction. The highest bidders will receive naming rights of each race over the day.
Go to Bid4Jase.com to place your bid …