Johnson sticks with old car for coming rounds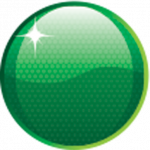 Steve Johnson will remain in the older Jim Beam Racing Ford Falcon chassis for the foreseeable future.
Johnson started the 2011 V8 Supercars Championship in Triple Eight-built chassis 019, but after being involved in the six-car crash at Albert Park, Johnson switched back to the 016 chassis that he used in 2009 and 2010.
With a number of strong results in the past two events (front-row start at Hamilton and two top 10 results at Barbagallo), Johnson and the team have elected to leave him in 016 for the foreseeable future.
Johnson now sits 10th in the V8 Supercars Championship.
Jim Beam Racing's general manager Glenn Turnor says that Johnson's up turn in form has led the team to keep him in his old car.
"With the tight turn around to Winton, he'll stay in his 2009/2010 race car, and at this stage, we have no plans to move him back into his former chassis," Turnor told Speedcafe.com.
"The reason for that is simply because it can be a 10 day prep time for the car.
"And we feel there's no need to move him out of 16, back into 19.
"At this point, he is producing strong results in his car, particularly at Perth, so we're going to keep him in for that at Winton.
"If we need to reassess, it would mean that there's been some structural damage that has been sustained."
Meanwhile, the second Jim Beam entry of James Moffat has been stripped to a bare shell after Perth and sent to Logan Village Smash Repairs.
"After its shunts at Clipsal and the Grand Prix, it need to go back on the jig before Winton," he said.
"Robbo (Robert Haken) is looking after it now and it will be back in our shop soon, ready for Winton.
"James did very well at Perth. He made a horrible start to the first race on Saturday, but he is learning. He hadn't driven around Perth in a V8 Supercars before, but he is getting there. He finished one of the races inside the top 10, so he is making some good progress."
Winton Motor Raceway's event will be held next week (May 20-22).