Warren Luff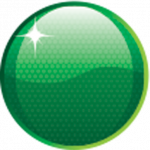 Warren Luff will take a break from his duties as Gulf Western Oil Racing's V8 Supercars driver to race alongside Craig Lowndes at the Nurburgring this month.
Having competed together in an Audi R8 LMS at February's Armor All Bathurst 12 Hour, the pair will take on the famed Nurburgring circuit in a four hour VLN series race on May 28.
While Lowndes is a Nurburgring rookie, 35-year-old Luff has plenty of experience of the German course, and told Speedcafe.com's Stefan Bartholomaeus that he's thoroughly looking forward to the trip ahead.
SPEEDCAFE: You're heading over to the Nurburgring straight after Winton – which will be a bit of a contrast! You've been there before, but you must be pretty excited about going back.
WARREN LUFF: Yeah, this will be my fourth time there. Obviously this is only a four hour race… I actually stopped and thought about it the other day, and in a four hour race we'll probably only do about 28 laps!
It's going to be fantastic. I'm interested to see what Craig will make of it, going from Winton, which has absolutely no elevation changes whatsoever, to the Nurburgring, which is like Bathurst on steroids!
It's just such an honour to be invited by Audi to go and race in their own backyard. It's one thing to represent them here in Australia, but to be invited over to play in their backyard is certainly an honour. So it's an exciting time.
SPEEDCAFE: Craig has mentioned that he'll be studying YouTube footage, but I imagine he'll be asking you a few questions about the place too.
LUFF: I've got some good onboard vision for him which I'll give him at the Winton round, but it's really going to be a case of learning it once we get there.
I think we arrive on the Tuesday morning, and the circuit is open from 5:30 to 7:30 that night, and then again on the Wednesday night. So we'll be there each night, just giving Craig as many laps as possible. The great thing about it is that it's open to the public every day, so you can go and do laps as fast or as slow as you like.
So that'll be a great way for him to learn the track, but it is one of those places that you don't learn very quickly. For me it wasn't until the third time I got there that I started to get a grip on the circuit, and then this time it'll be different again.
The Audi R8 LMS is a great car, and the team really knows what it's doing. So to go over and run with a team with that level of experience, it's really going to be fantastic for both Craig and I. Obviously we'll both go over with the aim of doing the best we can.
SPEEDCAFE: You're going there in one of the fastest cars, which means there'll be plenty of lap traffic to contend with during the race.
LUFF: Yeah, even in these four hour races, they still start 170 or 180 cars. I think in the outright class that we're in there will be something like 40 cars, but then obviously you've got all the classes below that.
So you're always in traffic – it's never possible to get a clean lap apart from the very first lap of qualifying. The rest of the time it's all about traffic, so the race becomes about how you deal with them – making sure they don't hold you up or take you out.
It'll be a bit of a refresher for me and a bit of an eye-opener for Craig. You just feel like you're forever passing cars. It's a very long circuit, but when you look at track density in terms of space per cars started, it's a busy race.
It'll be a lot of fun, and as I said, we're just keen to go over and have a good result and see what it leads to from there.
SPEEDCAFE: What is the expectation in terms of a result?
LUFF: We haven't really spoken about it yet. For both of us it's just a great honour to go over there.
Obviously we don't want to just doddle around, we want to get a result. I'm not sure what Audi's expectation is for us, but I suppose from my perspective, I honestly believe that if we could finish anywhere in the top 10 it'd be a huge result for us.
It's been a few years since I've been there and it's Craig's first time there, but we've got the benefit of having one of the best teams you could ever drive for over there, so it'll make our learning curve that much easier.
But then you're also racing against such experienced guys, and it's one of those tracks where you just keep getting better with every lap you do. There are guys racing there that are in their 40s and 50s and are going quicker now than they were 15 years ago.
So there's going to be some stiff competition, but Craig and I are just really looking forward to heading over. We're going to do some stuff with Audi, we'll go to the factory to see where they make the R8 road car and the R8 LMS. So they've got a few little things like that lined up for us.
It'll be a bit of a whirlwind trip – we leave the Monday after Winton and arrive the following Monday, so it's a quick trip with a lot packed into it, but I'm sure we'll come back with some great stories.
SPEEDCAFE: It must be refreshing to be doing an event like this after what has been a largely disappointing start to the V8 season.
LUFF: Yeah, look, it's been a very frustrating and a very tough start for the Gulf Western Oils team. But that's the nature of the V8 Supercars Championship – there's no easy results you're going to get out there, and we've just got to work harder and focus on getting more speed out of the car and making it a more consistent race car.
So that was part of the reason of putting James (Courtney) in the car (CLICK HERE for separate story), to get his ideas on it – a different perspective. We just need to focus on unlocking that last bit of speed, and being consistent in both qualifying and racing. That's what we're really focussing on for the rest of the championship.
So it is a nice refreshing thing to go over and do this thing in Germany, but the V8 Supercars Championship is where I make my living and this is where we've got to turn our results around.