Jason Richards to get V8 laps at Winton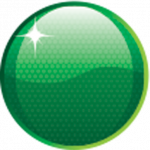 Jason Richards will drive a V8 Supercar at Winton Motor Raceway next week in the 'co-driver' sessions on Friday.
The popular Kiwi, battling a rare and aggressive form of cancer, will drive Jason Bright's #8 Team BOC Holden Commodore VE around the 3.0km central Victorian circuit.
V8 Supercars regulations prohibit drivers in the top 50 percent in the championship to drive in Practice 1 and 2 on Fridays at race meetings.
In these sessions at Winton, Darwin, Townsville and Queensland Raceway, co-drivers are permitted to get miles in the cars – whether the driver is in the top or bottom 50 percent.
See below for a full list of co-drivers who have been entered for the practice sessions.
There are a couple of notable absent drivers from the list, including both of Dick Johnson Racing's endurance men David Besnard and Matt Halliday.
The other missing drivers are David Brabham (#4 IRWIN Falcon), Allan Simonsen (#11 Pepsi Max Crew Commodore), Richard Lyons (#19 Mother Energy Racing) and David Wall (#21 Fair Dinkum Sheds Racing).
Wall has been omitted from the session as the team is waiting to hear if regular driver Karl Reindler will be fit to compete.
And only Michael Caruso will steer his #34 Fujitsu Racing Commodore as the team strives to get 'Robbo' back to the pointy end of the V8 field. CLICK HERE for this morning's Speedcafe.com story regarding the team's endurance drivers.
See below for Speedcafe.com's exclusive video with V8 endurance drivers at Winton's test day
See below for the full Winton entry list
| | | | | | |
| --- | --- | --- | --- | --- | --- |
| No. | Team | CAMS Competitor Name | Driver Name | Additional Driver | Car |
| 1 | Toll Holden Racing Team | Walkinshaw Performance | James Courtney | Cameron McConville | VE II |
| 2 | Toll Holden Racing Team | Walkinshaw Performance | Garth Tander | Nick Percat | VE II |
| 3 | Wilson Security Racing | Bellmont Nominees Pty Ltd | Tony D'Alberto | Dale Wood | FG |
| 4 | Irwin Racing | Stone Brothers Racing Pty Ltd | Alex Davison |   | FG |
| 5 | Orrcon Steel FPR Falcon | Prodrive Racing (Aust) Pty Ltd | Mark Winterbottom | Steven Richards | FG |
| 6 | Trading Post FPR Falcon | Prodrive Racing (Aust) Pty Ltd | Will Davison | Luke Youlden | FG |
| 7 | Jack Daniel's Racing | Motorsport Holdings Pty Ltd | Todd Kelly | David Russell | VE II |
| 8 | Team BOC | Brad Jones Racing | Jason Bright | Jason Richards | VE II |
| 9 | SP Tools Racing | Stone Brothers Racing Pty Ltd | Shane van Gisbergen | John McIntyre | FG |
| 11 | Pepsi Max Crew | Perkins Engineering Pty Ltd | Greg Murphy |   | VE II |
| 12 | Triple F Racing | Triple F Racing Dean Fiore | Michael Patrizi |   | FG |
| 14 | Jana Living Racing | Brad Jones Racing | Jason Bargwanna | Andrew Jones | VE II |
| 15 | Jack Daniel's Racing | Motorsport Holdings Pty Ltd | Rick Kelly | Owen Kelly | VE II |
| 16 | Stratco Racing | Perkins Engineering Pty Ltd | David Reynolds | Tim Blanchard | VE II |
| 17 | Jim Beam Racing | DJ & CS Holdings P/L | Steven Johnson |   | FG |
| 18 | Jim Beam Racing | DJ & CS Holdings P/L | James Moffat |   | FG |
| 19 | Mother Energy Racing Team | Stephen John Webb | Jonathon Webb |   | FG |
| 21 | Fair Dinkum Sheds Racing | Jobri Holdings Pty Ltd | Karl Reindler |   | VE II |
| 30 | Gulf Western Oil Racing | Lucas Dumbrell Investments | Warren Luff | Nathan Pretty | VE II |
| 33 | Fujitsu Racing GRM | Garry Rogers Motorsport | Lee Holdsworth | Marcus Marshall | VE II |
| 34 | Fujitsu Racing GRM | Garry Rogers Motorsport | Michael Caruso |   | VE II |
| 39 | Supercheap Auto Racing | Nemo Racing Pty Ltd | Russell Ingall | Jack Perkins | VE II |
| 47 | Lucky 7 Racing | J R Racing Pty Ltd | Tim Slade | Daniel Gaunt | FG |
| 49 | V.I.P. Petfoods | Nemo Racing Pty Ltd | Steve Owen | Paul Morris | VE II |
| 55 | The Bottle-O Racing Team | Rod Nash Racing Pty Ltd | Paul Dumbrell | Dean Canto | FG |
| 61 | Bundaberg Racing | Walkinshaw Performance | Fabian Coulthard | Craig Baird | VE II |
| 88 | TeamVodafone | Triple Eight Race Engineering Pty Ltd | Jamie Whincup | Andrew Thompson | VE II |
| 888 | TeamVodafone | Triple Eight Race Engineering Pty Ltd | Craig Lowndes | Mark Skaife | VE II |