Garry Rogers confirms endurance race pairings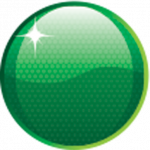 Garry Rogers Motorsport has confirmed its endurance driver pairings for Phillip Island and Bathurst this year.
While Greg Ritter and Marcus Marshall have been announced as the team's drivers, team owner Garry Rogers confirmed for the first time that Ritter will partner Lee Holdsworth, while Marshall will saddle up alongside Michael Caruso.
Rogers insists, though, that the pairings are only tentative.
"At this point, that's the case (Holdsworth/Ritter and Caruso/Marshall), but that's not to say that we won't change it moving on," Rogers told Speedcafe.com.
"You know us, we never really lock ourselves into anything until closer to the mark.
"At this stage, that's the plan, but that could well change. We are still a long way out from Phillip Island. A lot of things could change. At this point, we would see no reason to change, but we'll see what happens.
"We're rapt with both the guys we've got."
At yesterday's Winton test, Ritter and Marshall were both at the track, with Ritter and Marshall driving all of their laps with their new partners. At next weekend's V8 event at Winton, both Ritter and Marshall are expected to drive Holdsworth's car in the opening two 'co-driver' sessions. Caruso is currently sitting outside the top 50 percent in the championship and is permitted to drive his car.
Holdsworth says that he is pleased to have Ritter as his co-driver.
"Greg and I drove together at the Gold Coast last year, he fits well in the car and he is familiar with the whole team. I'm pleased with the way it has panned out," Holdsworth told Speedcafe.com.
"Either way, I'm not fussed. Marcus did a great job in our cars – first time with the team, first time in our team. We're looking good either way."
The L&H 500 Phillip Island will be held on September 9-11. The Supercheap Auto Bathurst 1000 will be run between October 6-9.