Etihad Airways announced as new V8s partner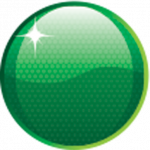 Etihad Airways has been announced as the official international airline of V8 Supercars.
Etihad, the national airline of the United Arab Emirates, is based in the UAE's capital Abu Dhabi, where V8 Supercars holds the opening round of its Championship.
V8 Supercars is now in excellent company alongside Etihad's distinguished partnership and sponsorship properties – Etihad Stadium in Melbourne, English Premier League side Manchester City Football Club, the Harlequin Premiership rugby union team, the 2011 Formula 1 Etihad Airways Abu Dhabi Grand Prix and the Yas Marina Circuit.
V8 Supercars was recently given international category status by the FIA (governing body of world motorsport). The status grants the category the opportunity to compete in another five destinations outside of Abu Dhabi, Australia and New Zealand, meaning the Etihad partnership matches the potential growth and future international destinations of the sport.
Etihad's partnership with V8 Supercars will be highlighted through signage and promotions at select V8 Supercars events and content on Etihad's in-flight entertainment system. In the coming weeks, Etihad Airways will offer special flight offers through the V8 Supercars website.
V8 Supercars Chairman Tony Cochrane, Etihad Airways General Manager Australia and New Zealand Lindsay White and V8 drivers James Courtney and Mark Winterbottom announced the new partnership airside at Sydney's International Airport this morning.
V8 Supercars Chairman Tony Cochrane said the match between Etihad and V8 Supercars is fitting.
"V8 Supercars is very pleased to announce Etihad Airways as our official international airline partner," Cochrane says,
"It is the first airline partner for our sport and we believe it is a fitting partnership between a world-class operator and a world-class sport.
"Earlier this year approximately 500 V8 Supercars personnel flew to Abu Dhabi on-board Etihad Airways flights for the Yas Marina V8 400 and our experience was second to none. We look forward to V8 Supercars fans being given access to exclusive deals and offers as a result of our new partnership with Etihad Airways."
James Hogan, Etihad Airways' Chief Executive Officer, said today's announcement is the start of a global partnership.
"Today's announcement of Etihad Airways as the official airline of V8 Supercars is a proud moment for our company," Hogan said.
"It marks the beginning of an exciting global partnership between our two organisations which will take our respective brand messages to new audiences the world over.
"The agreement with V8 Supercars continues our drive for strategic tie-ups with global brands that appeal strongly to our customers and that share our goal of being the world's best."
[nggallery id=9]