Dallara unveils concept 2012 IndyCars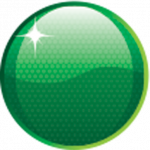 Dallara has unveiled its 2012 IZOD IndyCar Series oval and road/street course concepts, giving the public a glimpse into the category's possible future.
A rolling chassis – dubbed the IndyCar Safety Cell – will be the universal feature of the next generation car, with bodywork open to development and sale by any approved manufacturer.
Three engine companies, Honda, Chevrolet and Lotus, have committed for 2012 and will use the IndyCar Safety Cell and design their own aero kit programs around them. Teams will have the choice of engine and aero kits.
"The idea behind these is to show two totally different-looking vehicles that underneath are the same chassis," Cotman said.
"There is a lot of room for aerodynamic kit development and that's what this platform is about – allowing people the freedom to design as they wish, dream as they wish and come up with a superior product than others. That's what drives competition.
"(But) will these be exactly what Dallara's kits are going to look like on road courses and ovals next year? No."
Dallara Automobili's aero components for the prototype car that is scheduled to undergo initial testing the first week of August are currently being finalised through wind tunnel testing at the company's headquarters in Parma, Italy.
"The display cars are mockups of some of the things we could be doing on these cars," said Sam Garrett, Dallara's U.S.-based quality control leader.
"We have a plan and it's all coming together. About 95 percent of the parts of the car are in production, and we'll be assembling the prototype car shortly. By August, we'll already have to be into the production run for the first 30 or 40 cars of parts."
Each manufacturer will have the ability to have different aero designs for different style race tracks – all tightly cost controlled.
The initial chassis purchase price is US$349,000 (which includes everything but the seat and steering wheel). It includes one suspension package that will be fit for both oval and road courses.
"Our current car, there is a road course suspension and completely separate oval suspension – uprights, wishbones, brakes, everything," Garrett said.
"On the new car, the package is the same. You need to make a change to the left-side camber between the two, but that's it. Teams will have to do a lot of setup work and maybe tweak some of the aero stuff, and maybe some of the things used on road courses won't be used on ovals, but it's a much easier transition.
"And they'll have less inventory. We embraced that not only are we going to make the car less expensive to buy but also less expensive to maintain. With only one set of suspension and uprights, that's a lot less spares that you have to carry, and the spares you do have on the truck will be applicable at every race."
After presenting its rolling chassis concept and business model, Dallara Automobili was recommended last July by the seven-member ICONIC Committee to design and produce the 2012 car that includes the attributes of safety, raceability, cost-effectiveness, efficiency, relevant technology, American-made, green and modern looking.
Construction of Dallara's U.S. headquarters will begin in the next week on Main Street in Speedway, Ind. – a few hundred yards from the Indianapolis Motor Speedway. In the meantime, company personnel will assemble the chassis and work out of a temporary home across the street.