Aussie gets second international chance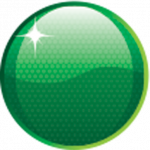 Radical Australia factory driver Garth Walden will have a second shot at international glory when he lines up on the Radical UK Cup grid this weekend.
The former V8 Supercars racer competed in the Radical Masters Series round at Spa, Belgium, at the weekend – finishing second on debut.
While Race 2 at Spa was cancelled due to a sizeable shunt in a preceding Le Mans Series session, Walden has been invited by Radical UK to compete at Oulton Park this weekend.
Walden is scheduled to test the 250bhp SR3 model car at Silverstone today.
Spa saw Walden finish in second place despite having never visited the circuit before, and having to adjust to the 430bhp SR8 machine.
"The whole event was a dream come true for me," said Walden of Spa.
"To be given the opportunity to race at one of the best circuits in the world is one thing, but coming home in second place was icing on the cake."
The 45 minute race around the famed Belgian circuit included a compulsory pitstop, where Walden was levied an additional 15 second handicap above the standard 45 second minimum thanks to his 'pro' driver status.
"We opted for a pitstop immediately when the pitlane opened (after a Safety Car intervention) – hoping it would release me into a clear track," said Walden.
"Even though we couldn't get the car re-started immediately in the pitstop, which cost me another 10 seconds, I got some clean air and started reeling off good 2:19/20 second laps.
"With three laps to go I was in 4th, and on the last lap I managed to catch and pass the second place man."
The Spa drive was originally awarded as a prize to the 2010 Radical Australia Cup winner, Peter Opie, who subsequently donated the drive to Walden.
The next round of the 2011 Radical Australia Cup, contested by SR3 model Radicals, will be held at Phillip Island on May 28-29.