Marcos Ambrose still number one at SBR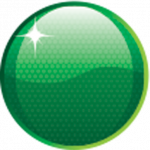 Former V8 Supercars Champion Marcos Ambrose has been named as the 'official patron' of Stone Brothers Racing's Supporter Club.
Ambrose won two V8 Supercar titles during a five-year stint with SBR that began in 2001, before moving to the United States in search of NASCAR success.
Currently racing in the NASCAR Sprint Cup Series for Richard Petty Motorsport, Ambrose said that becoming the club patron has enabled him to rekindle a link to the squad that saw him achieve so much success.
"The SBR team made me who I am as a race car driver today," said Ambrose.
"We enjoyed great success and had a lot of fun along the way. This club is a great way for me to stay connected to Ross, Jimmy and the team."
The SBR Supporter Club was launched last year, and according to team principal Ross Stone, contains many Ambrose fans.
"Obviously we enjoyed plenty of success with Marcos during his time at SBR so it's great to have him as still part of the team in some capacity," said Stone.
"Jimmy and I talk with him regularly and keep an eye on his progress in NASCAR.
"It has been exciting to watch his career develop over the years, he has definitely lead the way for future Aussies looking to make a move into stock car racing overseas.
"Having Marcos as part of the membership program is a fantastic way to have him connected to our loyal supporters, with many of them still being passionate Ambrose fans."
While Ambrose appears firmly entrenched in the US racing scene, Stone is not ruling out the possibility of the Tasmanian native driving for SBR again in the future.
"Jimmy and I get asked alot whether Marcos will return to Australia to race V8 Supercars again," said Stone.
"I know for now he is 100% committed to NASCAR but you never know."