New windscreen branding for Ford V8 teams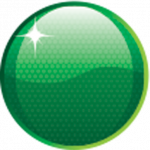 By Speedcafe.com
Tuesday 10th May, 2011 - 11:41am
V8 Supercars team with official Ford backing may have a number of different windscreen branding changes over the coming events.
The Ford Motor Company is having three major product launches this year – Focus, Territory and Ranger – and the blue oval is going to use its V8 Supercars sponsorship to promote the new cars.
At Winton Motor Raceway today, all three Ford Performance Racing Falcons have 'New Territory' as their windscreen stripes. The Territory is the first of the new vehicles to be launched, with the Focus set to be unveiled in August.
It is expected that all of the Ford teams will use the Territory branding at Winton's V8 event in two weeks (May 20-22).
Ford motorsport manager Chris Styring says that using the windscreen of the Ford V8 Supercars is the perfect way to get its message across to the fans – both at the track and on television.
"We've got a really important year with the Territory and a number of other new and exciting products being launched," Styring told Speedcafe.com.
"We're using the branding on the V8 Supercars as it is a valuable advertising medium. We're just throwing around some creative ideas that we may roll out in the next few race meetings.
"It all depends on how strong we see them being on the windscreen.
"We understand that people that go to V8 Supercars races and watch it on television are families – young guys and young girls. We're just testing out some new branding and creative treatments and we'll decide on that after the test."
Comments are closed.