GT3s set for twilight race at Mallala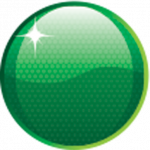 GT3 Cup Challenge pace-setter Matt Kinglsey will look to extend his lead in the Jim Richards Endurance Trophy at Mallala this weekend.
The Queenslander took victory in the inaugural Endurance Trophy race at Wakefield Park last month, after suffering a fuel pump issue in the opening race.
The Mallala Shannons Nationals event will also host a 40-minute race counting towards the Endurance Trophy – to be held in the twilight on Saturday.
Driving the older model 996 GT3 Cup Car, Kingsley will face off against Round 1 winner Roger Lago, and a field of 18 other competitors this weekend.
"My expectations are very similar to Wakefield Park," said Kingsley of Mallala.
"The 996 Cup cars will be very competitive at Mallala.
"I've won there in the past so we have a good car set-up, therefore we'll put that into the car and go from there."
Having taken the overall series title in 2009, Kingsley insists that winning the newly introduced Jim Richards Endurance Trophy is his aim this season.
"The Jim Richards Endurance Trophy is my target," said Kinglsey.
"The outright championship is a good one but I've always liked the longer races and that showed at Wakefield Park."
Race 1 at Mallala will signal the 50th GT3 Cup Challenge race since the category's initial outing at Mallala in 2008.
Just three drivers that competed in the first race – Terry Knight, Jon Trende and Mark Krashos – will line-up on the grid this weekend.
See below for the full GT3 Cup Challenge entry list
| | | | | | |
| --- | --- | --- | --- | --- | --- |
| No. | Class | Sponsor | Driver | State | VEHICLE |
| 5 | 997 | Wimobilize – Valais | Yuey Tan | SG | Porsche 911 GT3 Cup |
| 6 | 996 | Gap Solutions | John Goodacre | SA | Porsche 911 GT3 Cup |
| 7 | 997 | Rotah Group | Bob Thorn | QLD | Porsche 911 GT3 Cup |
| 8 | 997 | Creative Colour | Jeff Bobik | VIC | Porsche 911 GT3 Cup |
| 10 | 997 | Glenelg East Pharmacy | Mark Krashos | SA | Porsche 911 GT3 Cup |
| 11 | 997 | DDS Transport Solutions | Steven McFadden | QLD | Porsche 911 GT3 Cup |
| 15 | D | ULX 110 Blend Oils | Keith Wong | SA | Porsche 911 GT3 RS |
| 18 | 997 | Pristine Cleaning Services (Aust) | Aaron Silluzio | VIC | Porsche 911 GT3 Cup |
| 22 | 996 | Strandwood Building Solutions | Terry Knight | VIC | Porsche 911 GT3 Cup |
| 23 | 997 | Falcon Property Group | Roger Lago | QLD | Porsche 911 GT3 Cup |
| 26 | 997 | Prosurv | John Modystach | NSW | Porsche 911 GT3 Cup |
| 31 | 997 | Boston Kennedy | Jon Trende | VIC | Porsche 911 GT3 Cup |
| 34 | 997 | Motorsport Leasing | John Morriss | VIC | Porsche 911 GT3 Cup |
| 35 | 996 | Rentcorp | Indiran Padayachee | NSW | Porsche 911 GT3 Cup |
| 50 | 996 | Action Tyres & More | Matthew Kingsley | QLD | Porsche 911 GT3 Cup |
| 55 | 997 | Kinetic Developments | Robert Knight | QLD | Porsche 911 GT3 Cup |
| 74 | 997 | Equity-One Mortgage Fund | Dean Koutsoumidis | VIC | Porsche 911 GT3 Cup |
| 75 | 997 | Wimobilize – Valais | Francis Chin | QLD | Porsche 911 GT3 Cup |
| 77 | 997 | JJA Consulting | Jan Jinadasa | VIC | Porsche 911 GT3 Cup |
| 88 | 997 | Morriss Racing | Phil Morriss | VIC | Porsche 911 GT3 Cup |