BJR buys new car as it juggles chassis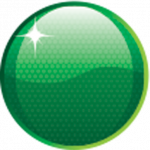 Brad Jones Racing has purchased a new chassis from Walkinshaw Racing and could use it in the next event of the V8 Supercars Championship at Winton.
The Albury-based team has secured WR008 – the car raced by Andrew Thompson in last year's V8 Championship.
The chassis has been delivered to BJR's shop where the team will decide in the coming days if it will compete at Winton in Fair Dinkum Homes and Sheds colours.
The team now owns five Walkinshaw chassis – WR003, 005, 008, 010 and 011.
Chassis 005 was all-but destroyed in the horrific fireball incident at Barbagallo Raceway recently, where team driver Karl Reinder escaped with third degree burns to his hands. If a skin graft operation yesterday can heel in time, he could be fit for the Winton event (May 20-22).
CLICK HERE for Speedcafe.com's story on Reindler's condition yesterday.
The BJR was preparing WR003 for Reindler (or his replacement) to race at Winton, but with the new car coming into the shop, team manager Chris Clark says that he has options.
"Chassis WR008 is the same as 10 (Jason Bargwanna) and 11 (Jason Bright). We'll get the car back to the shop, see what it looks like and make a decision on whether we run that at Winton next week," Clark told Speedcafe.com.
"It will depend what condition it's in and we'll make that decision from there."
Clark confirmed that Reindler's fireball car is not a write-off and will be salvaged.
"What happened with 005 has temporarily put it out of action, but the guys will throw that on the jig, cut away the rubbish, blast on some new stuff and get it fitted up again," he said.
"It's not dead, that's for sure. It will see the race track again."