Podiums for Brabham as Nissan dominates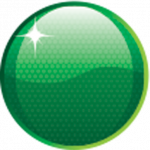 David Brabham took the first FIA GT1 World Championship podium finishes of his career in Portugal, on a weekend dominated by the Nissan GT-Rs.
The Brabham/Jamie Campbell-Walter Sumo Power entry followed home the JR Nissan pair of Richard Westbrook/Peter Dumbreck and Lucas Luhr/Michael Krumm in Saturday's qualifying race.
Sunday saw Luhr and Krumm turn the tables on their team-mates, taking the win from the Stefan Mucke/Darren Turner Young Driver Aston Martin.
Brabham was highly pleased with his pair of third place finishes, after seeing his entry crash out of both races at Zolder's previous round.
"After Zolder it was a bit soul-destroying for the team," said Brabham after the Championship race.
"They had two cars to repair and a hell of a lot of work to be done.
"Yesterday when we got here the car wasn't still quite 100 per cent so we lost a session with that. It's been a fantastic recovery.
"This racing is great. Any slip-up and you're going to get nailed. I am really enjoying it.
"Darren (Turner) was as strong as I was out there. I just couldn't get close enough.
"I was trying to put pressure on Darren but he didn't make a mistake and they richly deserve their second place."
Lamborghini duo Marc Basseng and Markus Winkelhock continue to lead the standings despite a low-key weekend that saw the pair finish seventh in both races.
Round 4 of the 2011 FIA GT1 World Championship will be held at the Sachsenring, Germany, on May 14-15.