Reindler undergoes skin graft on right hand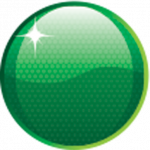 Karl Reindler has undergone a skin graft operation today and continues to remain focussed on being fit to race at Winton next weekend.
Renowned burns specialist Dr Fiona Wood elected for the skin graft to take place, removing skin from under his arm to graft onto the back of his right hand which received third degree burns in the nasty start line fire crash at Barbagallo Raceway recently.
The West Australian was booked in for the operation, but until this morning, was unsure if it would be required.
Despite today's operation and the severity of his injuries, Reindler is pressing ahead with entering Winton's V8 Supercars event, if he is declared fit.
Reindler's manager Damon Hill told Speedcafe.com that every measure is being taken to ensure he is at Winton.
"The intention is for Karl to be fit for Winton," Hill told Speedcafe.com.
"The operation all went to well and to plan.
"Realistically, everything is being done to get him to Winton. Everyone knows that that's the score.
"It is absolutely our intention to be there, but that said, we're at the whim of what happens in regards to the healing.
"The specialists have been confident and are going about their procedures a certain way, knowing he has to be in a race car in 10 days time.
"Getting to Winton is the intention. At the moment, all of the specialists are saying it's possible. That might be just to keep his spirits high, though. If he gets there and he can race, it will be half a miracle.
"But that's his goal, and he's ticking all the boxes at the moment."
If Reindler is unavailable to race at Winton, Reindler's team Brad Jones Racing has said that it will enter Andrew Jones or Jason Richards (pending his fitness).
Reindler has stated in the past week that he will attend Winton, regardless if he is driving or not.
In terms of what car will be raced at Winton, the BJR team has purchased a new chassis from Walkinshaw Racing (WR 008), last steered by Andrew Thompson in last year's V8 Supercars Championship. The BJR team has another spare shell at its Albury workshop and will decide in the coming days if it will use the Thompson chassis or its spare shell.