PMM commits to repairing Steve Owen chassis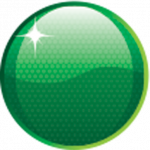 Paul Morris Motorsport has committed to repairing Steve Owen's VIP Petfoods Commodore VE that was almost destroyed in Barbagallo Raceway's fireball incident.
After initially deciding to shelve the wrecked car for the Winton event and prepare Paul Morris' Fujitsu V8 Series car, the team is pushing on with the task of rebuilding the Triple Eight-designed chassis.
Owen's 'fireball' car was stripped last week and evaluated where it was decided to rebuild it rather than use the Morris car.
The inspection revealed the main roll cage structure was intact, while the damaged front could be repaired in time for Winton.
The Paul Morris Motorsport squad own a brand-new, never raced Triple Eight-built shell, but have elected to keep it new for the time being and focus on repairing the VIP Petfoods machine.
Team manager Steve Robertson was impressed with the way the car held up, eventhough they initially thought that the car would not be at Winton.
"Once we got to the point where we were comfortable with it, we knew we could carry on and get it prepared for Winton," Robertson told Speedcafe.com.
"The car will be back in our shop tomorrow night and prepared for Steve for Winton.
"It's not going to be too much of a rush. We should be able to get it back together in four days.
"We've had Ludo (Lacroix) and the guys from Triple Eight go through the car from front to back to see how it stood up, and it has actually did a really good job of absorbing the energy from the impact.
"A lot of the stuff was secondary damage – the engine, top of the manifold, the front face of the engine, and there were a few of the components in the cabin. Even the fuel tank itself had moved, just the way the fuel moved inside the car.
"But the car held up pretty well."
The damage was sustained in the horrific start line incident at Barbagllo Raceway, where Karl Reindler's stalled Commodore was rammed by Owen's car.
The contact ruptured the fuel cell in Reindler's car, causing one of the worst fuel fires in V8 Supercars history. See video below for the incident.