HRT livery to feature in Kumho V8 field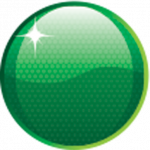 The famous red and white hues of the Holden Racing Team will feature on the Kumho V8 Touring Car Series grid at Mallala this weekend.
Having bought HRT chassis 054 in the off-season, West Australian Matt Hansen has returned the car to the HRT colours since Wakefield Park's opening round last month.
The last of the cars to carry a HRT build plate (with the Walkinshaw Performance tag used from the first VE), chassis 054 made its debut in the V8 Supercars Championship at Queensland Raceway in 2006 in the hands of Todd Kelly.
After famously crashing out on the opening lap of the 2006 Supercheap Auto Bathurst 1000, the car has spent recent seasons in the Fujitsu Series, initially campaigned by Kayne Scott, and most recently by Geoff Emery.
As cars are not allowed to compete in VZ specification in the Kumho Seres, Hansen has chosen to run the HRT's 2003 VY colourscheme in the Shannons Nationals class.
"We thought we'd return it to the HRT colours," Hansen told Speedcafe.com.
"The car only ever raced as a VZ, but we've put it back to a VY for this series.
"The Holden Racing Team cars all have great history and are pretty popular with the fans.
"The cars in the Kumho Series are all ex-V8 Supercars, and while there is a bit of sponsorship, a lot of the guys are privateers like us, so we thought why not.
"I think it'd be great if some of the other cars in the category went back to the old liveries as well."
Hansen raced an ex-Prancing Horse Racing AU Falcon in last year's V8 Touring Car Series, and filled in for the injured Tony Bates in a Greg Murphy VE at the most recent round of the Fujitsu V8 Supercars Series.
Hansen says his V8 Touring Car form should improve after the Barbagallo experience.
"I'm not sure if the paint job is going to make it go any faster, but I think there should be an improvement from me after doing the Fujitsu races," said Hansen.
"I felt I improved throughout the weekend running against that level of competition."
Seventeen entries have been received for Round 2 of the 2011 Kumho V8 Touring Car Series, to be held with the Shannons Nationals at South Australia's Mallala Raceway this weekend.
See below for the full entry list
| | | | | |
| --- | --- | --- | --- | --- |
| No. | Sponsor | Driver | State | Vehicle |
| 5 | Australian Custom Moulders | Matthew Hansen | WA | Commodore VY |
| 6 | Valley Longwall Int'l/Werner Eng | Nathan Garioch | Qld | Falcon BA |
| 7 | Poll Performance | Jim Pollicina | NSW | Commodore VY |
| 14 | Jason George | Jason George | Vic | Falcon BA |
| 21 | Century 21 Hazelbrook | Chris Delfsma | NSW | Falcon AU |
| 22 | SA Tractors/Retro Blast | Isi Ambrosio | WA | Commodore VY |
| 23 | Valley Longwall Int'l/Werner Eng | Justin Garioch | Qld | Falcon BA |
| 25 | Carrington Equipment Grp | Michael Hector | NSW | Falcon BA |
| 27 | Graham Body Works/Monster Cables | Shaun Fennell | Vic | Commodore VX |
| 31 | Derrick Hocking | Derrick Hocking | Qld | Commodore VY |
| 33 | Voight Contracting | Steve Voight | Qld | Commodore VY |
| 39 | Smerdon Racing | Chris Smerdon | SA | Falcon BA |
| 49 | Lubrimaxx | Terry Wyhoon | Vic | Falcon BA |
| 50 | Warby Lodge Motor Inn | Mark Shepherd | Vic | Falcon BA |
| 62 | Beautiful Tiles | Scott Loadsman | NSW | Commodore VY |
| 81 | Cavalier Homes Barossa | Michael Bartsch | SA | Falcon AU |
| 98 | MacArthur Truckserve | Aaron Tebb | NSW | Commodore VY |