Former international karter set for Aussie F3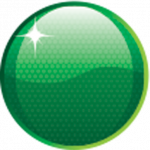 New South Welshman Steel Guiliana looks set to compete in the 2011 F3 Australian Drivers Championship with R-Tek Motorsport.
The former international karter will drive a Dallara F304, making him eligible for the Forpark Australia F3 Scholarship that awards the winner $50,000 towards a championship-class drive the following season.
The 19-year-old tested a Formula 3 car last week at Mallala, completing more than 80 laps of the Adelaide circuit and lapping competitively on a new tyre run at the end of the day.
Guiliana's inclusion in the 2011 grid ensures a host of young Aussie talent set to take the starter in two weeks time.
Steel said that he was ready for the Formula 3 challenge after the successful test day last week.
"I built up speed over the course of the day, Ian (Richards) and the R-Tek guys were very patient as I worked into it and by the end of the day I was really pleased with how it went," he said.
"I always start slowly while you learn a new car and a new track, before building up your speed as the day goes on.
"I was really impressed with the team and the way they worked, and the opportunity to drive both their cars (with different set-ups) was also really good. I was pretty comfortable in the car and it felt like a good building process for the year."
Also testing at Mallala was Irish driver Lee Farrell, who tested the sister R-Tek F304.
The Irish driver is close to securing his budget for the season where he anticipates racing for the Gold Star with a new team to Formula 3 competition.
The Formula 3 Australian Drivers Championship for the CAMS Gold Star begins at Winton Raceway on May 20-22, supporting the V8 Supercars.