Blanchard gets V8 Utes Wildcard berth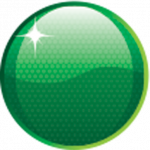 Tim Blanchard will compete in the third round of the Auto One V8 Utes Series at Hidden Valley Raceway next month.
The 23-year-old will drive the Auto One-backed wildcard entry at the Darwin circuit. It will be the Fujitsu V8 Series driver's second outing in the V8 Utes Series, having competed in last year's Gold Coast event in Scott Jennings' Samboy entry.
Blanchard will drive Yanis Derums-owned Holden, driven by Sean Carter at Clipsal and Nathan Callaghan in Perth. The car will be prepared by Williams Race Tech which also runs Gary Baxter and Chris Pither.
Besides his drive in the V8 Utes class, Blanchard will also drive David Reynolds' Stratco Racing Commodore VE in the first V8 Supercars practice session.
Blanchard says that it will be a good opportunity for him to learn a new track.
"Doing both the V8 Ute and the V8 Supercar on Friday is definitely going to make me busy!" he told Speedcafe.com.
"But it's another track that I haven't been to, so that's a big bonus for me.
"It's nice compliment to be the Auto One Wildcard driver. I enjoyed racing the V8 Utes at the Gold Coast last year. The brakes, gearbox, everything is quite different to V8 Supercars. It requires a different approach.
"At the Gold Coast, I had never driven one, but now that I know what to expect, I can be a lot better prepared for it.
"I'll be looking to run inside the top 10. If I can come home with a straight car – which can be hard sometimes – i think a top 10 result is quite achievable."
The Hidden Valley meeting will be held on June 17-19.
In other V8 Utes news, it was reported recently in another publication that Dean Canto would be the wildcard entry at Townsville. V8 Utes administrators informed Speedcafe.com that a deal has been finalised yet.