Baird relishing intense competition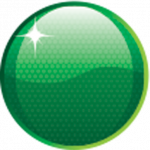 Carrera Cup Australia title favourite Craig Baird says he's relishing the high level of competition experienced in the opening two rounds of the reborn one-make series.
Baird came out on top at Albert Park's opening round, but finds himself trailing former V8 Supercars driver Steven Richards in the points standings after Round 2 at Barbagallo Raceway.
With Baird, Richards, Jonny Reid, Daniel Gaunt and Ben Barker all appearing capable of winning races, Baird says he's enjoying the competitive nature of the class.
"It's absolutely great," Baird told Speedcafe.com of the level of competition.
"Having Richo there has lifted the series. His dad was an absolute icon of Porsche racing in this country, and still is really, so to have the junior Richo in there is fantastic.
"There's five guys that can win races, maybe more, but at this stage there's five. That's healthy for the sport. If it was a Craig Baird benefit, which its certainly not, that's no good for anyone, because I wouldn't enjoy it either.
"Some of the most enjoyable races I've ever been in have been ones where I've finished second or third. I'm an old school racer who just likes getting stuck in and having a go.
"I've had some great racing already this year with Richo, Ben, Jonny and Dan, and none of us have touched a panel yet, which is really good."
Baird took fourth, second and sixth place finishes across the three races in Western Australia, having dropped from the lead in the finale with a mysterious grip issue.
"We led for about eight or nine laps, and then it was like somebody flicked a switch in the front of the car and turned the front-end grip off," said Baird.
"I just couldn't drive it at any speed – it wasn't small understeer that you can drive around, this was like drive off the road understeer, give up, put the white flag out.
"I really can't tell you why it was so bad, but at the end the front-tyres were massively grained and worn.
"I'm not making excuses of the car or the tyre. Craig Baird didn't drive the car right, or he may not have got the set-up right, and I've got to re-group after that.
"That's the thing about the Carrera Cup, there's nowhere to hide and no one to blame, you've just got to take full responsibility for a crap weekend."
The 2011 Carrera Cup Australia Championship continues at the Sucrogen Townsville 400 on July 8-10.