Webber: Why 2010 disaster won't be repeated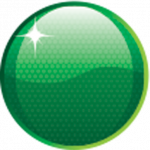 Mark Webber believes that more experience and the new Downforce Reduction Systems will prevent a repeat of Red Bull Racing's 2010 Turkish Grand Prix disaster.
CLICK HERE for Speedcafe.com's qualifying report
Webber will start today's race alongside team-mate Sebastian Vettel on the front-row of the grid – 12 months since the pair famously collided while battling for the lead at the Istanbul venue.
The reigning World Champion bettered the Australian by 0.4s in yesterday's qualifying session – with Vettel extending his run of pole positions to five in a row.
Speaking after qualifying, Webber hinted that in assisting overtaking, the recently implementated DRS can help diffuse the sort of explosive battle witnessed last year.
"I think it's a bit more straightforward these days," said Webber of this year's racing.
"The racing is still intense but the DRS and things like that make it a bit less intense in some ways. You can only do so much…
"I think we (Seb and I) both learned a lot from last year, not just in that situation but in some other situations.
"At certain stages (in this year's Turkish Grand Prix), of course, if we're racing each other and we don't know, sitting here, how the race is going to unfold, but there might be times when we're close to each other, and of course we're not going to repeat what we did last year.
"Wisdom helps you, DRS also, and things like that. It's changed the racing a little bit, to be honest."
Webber willingly conceeded that he simply did not have the pace of his young team-mate in the one-run Q3 session.
"I would have liked to have been a bit closer (to Seb's pace) but we know these cars are very complex and you need everything right to get the laps done," he said.
"So in the end I was happy with what I did, the team did a great job and it's the ultimate result for the team.
"It would be nice to get pole but we're on the front row. It's the first lock-out we've had of the front row (since Korea 2009), so we'll try and have a smooth day."
See below for Speedcafe.com's Turkish Grand Prix Race Guide