Sydney investment firm to buy V8 Supercars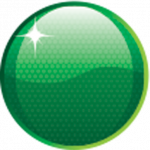 Sydney-based private equity firm Archer Capital is in the final stages of an agreement to purchase V8 Supercars for more than $300 million, with the deal set to be concluded within a week.
After more than 12 months of preparation and negotiation, it is believed that Archer has won out in a final two-horse race with the World Sports Group.
While all financial agreements are not available, it is believed that REC owners (license owners) will receive approximately $4 million each as part of the buy-out while retaining 40 percent of the business.
Importantly, Tony Cochrane will be retained as the company's chairman and public face and part of his arrangement will be part ownership.
Given the suggested figures, Sports and Entertainment Limited will receive more than $A75 million for its 25 percent stake – split between the current owners Cochrane, James Erskin, David Coe and Basil Scaffidi.
The V8 Supercars deal was brokered by Tim Miles, who is a former part owner of Tasman Motorsport and the head of mid-market house Miles Pty Ltd.
Miles is the expert in that field and has been working around the clock with V8 Supercars hierarchy to get all the elements lined up.
Speedcafe.com spoke to Miles who said that the deal is close to being finalised.
"My team has been locked away all this weekend and will continue to be locked away for the next couple of days with Archer and all of their advisors to get us to the pointy end," Miles told Speedcafe.com.
"The view is to have it finalised by next weekend."
The focus of the new structure will be to increase the value through a new TV rights deal, and increasing the yield from events.
Archer Capital is a Sydney-based, Australian-owned private equity firm, specialising in management buyouts and leveraged buyouts.
Some of the companies that Archer Capital has been associated with include John West Foods, Sulo, Emeco, Repco and the Signature Security Group.
Archer Capital current owns or part-owns Ausfuel, MYOB (Mind your own business), Cellarmasters Group, Rebel Group, iNova Pharmaceuticals and West Australian dairy business DairyWest.
Archer's advisory bank of choice is JPMorgan and it has been speculated they are also majorly involved in the financing of the final deal.
Final clarity on how the new structure will work, how business will be separated from the sport and who has the final say on key issues will be revealed in coming weeks.