Top Five for Reeves in Italy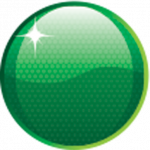 Australia's Brendan Reeves has hit back strongly to score a fifth place result in the WRC Academy segment of the Rally d'Italia Sardegna.
After starting the event with excellent stages times on the opening day, Reeves and co-driving sister Rhianon Smyth were forced to pull out with a split oiler cooler.
The final day was a far better run with the young Victorians taking two stage wins and finished fifth amongst the WRC Academy runners.
The two stage wins earned Reeves and Smyth a bonus point for each stage to add to the ten points earned for their fifth placing, taking their points haul for the event to 12. Together with the twelve points they earned on round 1, Rally Portugal, their Championship tally is now 24 points, just two points behind second outright, Argentinian Miguel Baldoni.
"Wow what a crazy day," said Reeves.
"We kept at it the whole time and ended up with 2 stage wins and finished 5th. A great turn around after yesterday's drama."
The news was not as good for fellow Aussies Molly Taylor and Rebecca Smart. After celebrating her 23rd birthday, Taylor's weekend didn't bring any smiles. After running as high as fifth place on the opening day she was forced out with a damaged sump. Then running fifth overall again, her rally ended on the event's 10th stage in the second leg when a damaged radiator after a heavy landing sidelined the Sydney driver.
"What can I say? It's obviously not the result we wanted," said Taylor.
"I wish we'd had more kilometres on Friday when we were in such a good position with so many other cars falling by the wayside, but then we did too.
"And we were looking good and feeling quite confident after the first stage on Saturday, only to come unstuck on the next one. Frustrated and disappointed are the only words that describe it all, but we're taking on board everything we've learned so we do a better job at the next round in Finland."
Estonian Egon Kaur made it two wins out of two with victory in Sardinia. Kaur, who triumphed on the inaugural event in Portugal in late March, produced an incredible comeback drive from a mishap on day two to win after overnight leader Christian Riedemann retired when his car's driveshaft failed leaving the start of Saturday's opening test.
Argentinean Miguel Baldoni maintained a mature, level-headed approach to finish second with Swede Fredrik Ahlin in third.