Loeb wins in Italy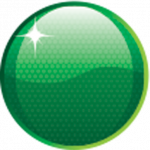 Sebastien Loeb has moved seven points clear of Mikko Hirvonen in the chase for the World Rally Championship after securing his 64th WRC victory on Rally d'Italia Sardegna.
The Frenchman, at the wheel of a Citroen DS3 WRC, started the final four stages with a lead of 28.3s over his Ford Fiesta RS WRC-driving rival. Despite once again being forced to clean the road of the loose surface gravel, the 37-year-old held on for his second victory of 2011 with Hirvonen second and Petter Solberg claiming the final podium spot in third.
"Leading from nearly the start that's really a good job," said Loeb.
"Mikko was pushing very hard behind so we really had to take big risks all the time. We lost time in some places because of the cleaning but we took it back in some other places. It was really a hard fight but I did not believe at the start of the rally that I could make it like this."
Although Hirvonen trimmed Loeb's overnight advantage with a faster run through the first Gallura stage, an overshoot on a junction on the next test handed the initiative back to Loeb.
But when the rally organisers retrospectively corrected a timing error that occurred on stage 10 in Hirvonen's favour, the margin between first and second fell to 14s with one test remaining, the 8.24-kilometre Power Stage.
Hirvonen went fastest but it wasn't enough to dislodge Loeb who won by 11.2s despite reporting that he almost stalled on a hairpin left on the Power Stage when he selected second gear instead of first.
"It's been a really good weekend," said Hirvonen.
"Even though we got a puncture earlier in the rally I'm very pleased and it's great to get these three Power Stage points."
Petter Solberg said he felt "really depressed" after only managing the fifth fastest time on Sunday's opener due to his lack of satisfaction with the damper settings on his privateer Citroen. But changes prior to the next stage helped considerably and he was able to mount a "big attack" to win stage 17.
But with 5.8s to make up on Hirvonen on the Power Stage, Solberg had little alternative but to settle for third. Nevertheless, the Norwegian was delighted to have clinched his first podium of 2011 following a miserable run of late.
"I definitely could have won this event," said Solberg.
"We had some small problems but it was impossible because Loeb hasn't had anything at all. However, a podium is very important for me and for my sponsors."
Sebastien Ogier started day three 4.9s up on Solberg in third overall and was keeping his rival's advances in check until his DS3 WRC suffered broken rear suspension on stage 17, Terranova.
"We hit some small rocks I didn't have in my notes and it broke my suspension," said Ogier.
"I thought it was a puncture so I got out of the car to check in case I had destroyed the wheel and would risk more damage. Finally, the wheel was intact but the suspension was damaged."
Repairs at service enabled Ogier to continue to the finish in fourth overall one place ahead of M-Sport Stobart driver Mads Ostberg, who survived a scare of his own on the Monte Olia stage.
Dani Sordo marked the debut of MINI's John Cooper Works WRC by clinching sixth overall after overcoming a sensor issue on day two.
"It's good to be back in the WRC and the potential of the car is very strong," said Sordo.
Super 2000 World Rally Championship winner Ott Tanak maintained his grip on seventh overall in his Ford Fiesta S2000 and finished comfortably clear of SWRC rival Juho Hanninen, who took eighth overall in his Skoda Fabia S2000.
Matthew Wilson overcame the brake and steering woes that slowed him on day one to secure ninth overall in his M-Sport Stobart Fiesta, the fourth time this season that he has scored world championship points.
Qatari Fiesta pilot Nasser Al-Attiyah's recovery from his delays on the first day culminated in the final drivers' championship point in 10th overall.
Final Results : Rally d'Italia Sardegna
| | | | | |
| --- | --- | --- | --- | --- |
| Pos | Driver | Car | Model | Time |
| 1 | Sebastien Loeb | Citroen | DS3 WRC | 3:45:40.9 |
| 2 | Mikko Hirvonen | Ford | Fiesta WRC | +0:11.2 |
| 3 | Petter Solberg | Citroen | DS3 WRC | +0:23.8 |
| 4 | Sebastien Ogier | Citroen | DS3 WRC | +1:31.5 |
| 5 | Mads Østberg | Ford | Fiesta WRC | +2:42.6 |
| 6 | Dani Sordo | MINI | Countryman WRC | +3:27.6 |
| 7 | Ott Tanak | Ford | Fiesta S2000 | +7:10.9 |
| 8 | Juho Hanninen | Skoda | Fabia S2000 | +7:37.6 |
| 9 | Matthew Wilson | Ford | Fiesta WRC | +8:00.4 |
| 10 | Nasser Al Attiyah | Ford | Fiesta S2000 | +12:33.8 |
Driver's Championship
| | | | | |
| --- | --- | --- | --- | --- |
| Pos | Driver | Car | Model | Points |
| 1 | Sebastien Loeb | Citroen | DS3 WRC | 100 |
| 2 | Mikko Hirvonen | Ford | Fiesta WRC | 93 |
| 3 | Sebastien Ogier | Citroen | DS3 WRC | 81 |
| 4 | Jari Matti Latvala | Ford | Fiesta WRC | 68 |
| 5 | Petter Solberg | Citroen | DS3 WRC | 46 |
| 6 | Mads Østberg | Ford | Fiesta WRC | 38 |
Manufacturers Championship
| | | | | |
| --- | --- | --- | --- | --- |
| Pos | Team | Car | Model | Points |
| 1 | Citroen Total | Citroen | DS3 WRC | 167 |
| 2 | Ford Abu Dhabi | Ford | Fiesta WRC | 150 |
| 3 | M-Sport Stobart | Ford | Fiesta WRC | 61 |
| 4 | Petter Solberg | Citroen | DS3 WRC | 37 |
| 5 | Ice 1 Racing | Citroen | DS3 WRC | 26 |
| 6 | Munchi's | Ford | Fiesta WRC | 24 |