Last lap incident costs Ambrose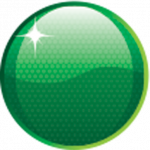 Marcos Ambrose was disappointed not to finish higher than 13th in today's Southern 500 at Darlington Raceway, having dropped out of the top 10 due to a last lap collision.
CLICK HERE for Speedcafe.com's race report
The Australian survived two brushes with rival competitors during the first 250 laps of the race, with Matt Kenseth and Joey Logano taking turns to get too close for comfort inside the #9 Fusion at Turn 4.
Slowed by a vibration after his final pitstop, Ambrose picked up further damage during the late race carnage, as the Tasmanian made contact with his former ride – the JTG Toyota of Bobby Labonte – on the back-stretch during the final lap.
Ambrose recovered his composure to edge Dale Earnhardt Jr for 13th place, but felt he deserved a better result.
"We just fought all night – we were digging and gauging all night," said Ambrose of the event.
"We're disappointed with 13th, so I guess that's a good thing.
"I'm proud of my Stanley team and we'll take our licks here and move on.
"We just kept digging and fighting all night.
"We tried not to damage the car, and most of what we got was on the last lap, so we had a good night.
"We'll learn from it and come back next year and be better."
Ambrose moves up one place to 22nd in the points standings after 10 races.
CLICK HERE for the full race result
CLICK HERE for the current championship points