Webber to assist Vettel after crash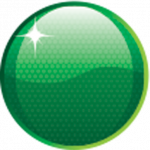 Sebastian Vettel will rely on Mark Webber's data from today's Turkish Grand Prix practice after the German crashed out in the wet conditions.
CLICK HERE for Speedcafe.com's practice report
Vettel lost control at Turn 8 and Practice 1 and was unable to take part in the dry Practice 2 due to the extent of the damage.
Webber ended the day fifth fastest, and recorded the team's only dry running of the day.
"For sure there will be a lot of stuff he (Vettel) will be looking at overnight," said Webber of helping his team-mate.
"It's normal when someone has a rough day the tries to see what we can from the other side of the garage.
"It looks like there are sections of the track where it is hard for the tyres to move the water, which it makes it tricky for us," Webber continued.
"It's just a shame that some of the corners where those issues are very quick.
"We saw a lot of guys, including myself, have issues in fifth in the little kink which is tricky when it's wet so, that's the way it is. We are learning a lot about the tyres that's for sure."
Vettel brushed off suggestions that his Friday issues will hinder his efforts for a third victory of the season.
"It makes it a bit more difficult, no doubt, but I don't think it will be a problem," said Vettel.
"We know the track quite well from the past years, and in the end it was only one afternoon we had in the dry.
"We'll see. I'm still confident for tomorrow. Everything is open. It looks fairly close and I think it will be quite exciting tomorrow."
See below for Speedcafe.com's Turkish Grand Prix Race Guide