Tough day for WRC youngesters in Italy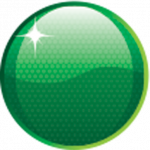 A tough day for Australia's Brendan Reeves and Molly Taylor in the WRC Academy segment of the Rally d'Italia Sardegna.
In fact it was tough for all but five crews of the original 18 that started the day.
After a fantastic start Reeves was forced to retire with a split oil cooler on his Ford Fiesta R2.
Reeves had started the rally in great form and was immediately on the pace, finishing second on the day's opening stage, just 2.2 seconds off the lead.  On Stages 2 and 3 he was again in the mix with top four times and was third overall in the WRC Academy class at the end of Stage 3.
On the 19.66km Stage 4 the oil cooler split, forcing Reeves and co-driving sister Rhianon Smyth into retirement.
Although disappointed, under Superally regulations the pair can re-join the rally on Day 2.  After clawing his way back from last place and a deficit of over four minutes at Rally Portugal, Reeves remains confident that he can make up plenty of ground on Day 2 and score more valuable Championship points.
"It's a real shame," said Reeves.
"The oil cooler just broke – I didn't hit anything, so it's really disappointing. We'll re-join tomorrow under Superally rules and do our best to score some points."
Although Taylor failed to complete the day, she is sixth on the standings.
Taylor and co-driver Rebecca Smart had an off in stage 1 and then a puncture in SS4. She was as high as fifth as her pace improved and others encountered issues. The major car breaker was the fourth stage when eight WRC Academy entrants stopped, four of these occurred at a dip through a creek with a rock destroying car sumps.
Although cautious through the repeat of the same stage at the end of the day, Taylor found the same rock and like others damaged the sump on her Fiesta.
German Christian Riedemann leads the FIA WRC Academy ahead of Swede Fredrik Ahlin by 8.9 seconds with Argentine Miguel Baldoni third, 14.9s adrift.