Third row start for Ambrose at Darlington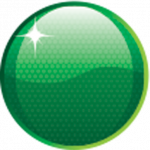 Australia's Marcos Ambrose will start the Showtime Southern 500 at the famed Darlington Raceway in South Carolina from sixth position.
Pole was won by Kasey Kahne in the Red Bull Toyota with Ryan Newman (Stewart-Haas Racing) to share the front row.
Ambrose set his qualifying time on the final of his two timed laps in his Ford Fusion.
"I knew what I needed to do on that second lap, but I just wasn't sure I was gonna be able to do it," said the Tasmanian.
"I was basically wide-open through turns one and two and the car stuck.  I'm just so proud of my Stanley team and everybody at Richard Petty Motorsports.  It's just a really good moment for us and something we can reflect on and be proud of."
'The Track too tough to Tame' Darlington is also known as 'The Lady in Black' with each end of the oval track a different shape. At some stage in the race each driver is expected to scrape the wall and earn a 'Darlington Stripe' on the side of the car and leave a black tyre mark on the fence.
The Showtime Southern 500 will be run 9am Sunday morning Eastern Australian time.
QUALIFYING RESULTS: Showtime Southern 500 – Darlington
| | | | |
| --- | --- | --- | --- |
| Pos | Driver | Speed / MPH | Time |
| 1 | Kasey Kahne | 181.254 | 27.13 |
| 2 | Ryan Newman | 180.429 | 27.26 |
| 3 | Denny Hamlin | 180.132 | 27.30 |
| 4 | Carl Edwards | 179.980 | 27.32 |
| 5 | Jeff Gordon | 179.829 | 27.35 |
| 6 | Marcos Ambrose | 179.671 | 27.37 |
| 7 | A.J. Allmendinger | 179.448 | 27.40 |
| 8 | Brian Vickers | 179.259 | 27.43 |
| 9 | Tony Stewart | 179.108 | 27.46 |
| 10 | Brad Keselowski | 179.082 | 27.46 |
| 11 | David Ragan | 179.076 | 27.46 |
| 12 | Jamie McMurray | 178.880 | 27.49 |
| 13 | Kevin Harvick | 178.588 | 27.54 |
| 14 | Kyle Busch | 178.445 | 27.56 |
| 15 | Bobby Labonte | 178.381 | 27.57 |
| 16 | Juan Pablo Montoya | 178.264 | 27.59 |
| 17 | Joey Logano | 178.161 | 27.60 |
| 18 | Paul Menard | 178.103 | 27.61 |
| 19 | Jimmie Johnson | 178.038 | 27.62 |
| 20 | Matt Kenseth | 177.993 | 27.63 |
| 21 | Travis Kvapil | 177.987 | 27.63 |
| 22 | Greg Biffle | 177.955 | 27.63 |
| 23 | Regan Smith | 177.871 | 27.65 |
| 24 | Jeff Burton | 177.826 | 27.65 |
| 25 | Kurt Busch | 177.755 | 27.66 |
| 26 | Clint Bowyer | 177.723 | 27.67 |
| 27 | Landon Cassill | 177.672 | 27.68 |
| 28 | Mark Martin | 177.614 | 27.69 |
| 29 | Martin Truex Jr. | 177.083 | 27.77 |
| 30 | Dale Earnhardt Jr. | 176.720 | 27.83 |
| 31 | J.J. Yeley | 176.682 | 27.83 |
| 32 | Casey Mears | 176.391 | 27.88 |
| 33 | TJ Bell | 176.239 | 27.90 |
| 34 | Mike Skinner | 176.201 | 27.91 |
| 35 | Tony Raines | 176.189 | 27.91 |
| 36 | David Reutimann | 176.125 | 27.92 |
| 37 | David Gilliland | 175.472 | 28.02 |
| 38 | David Stremme | 175.409 | 28.04 |
| 39 | Michael McDowell | 175.353 | 28.04 |
| 40 | Ken Schrader | 175.291 | 28.05 |
| 41 | Dave Blaney | 174.229 | 28.22 |
| 42 | Robby Gordon | 174.167 | 28.24 |
| 43 | Joe Nemechek | 174.600 | 28.16 |
| 44 | Scott Riggs | 174.093 | 28.25 |
| 45 | Andy Lally | 171.866 | 28.61 |
| 46 | Brian Keselowski | 170.892 | 28.78 |