Red Bull responds to Webber comments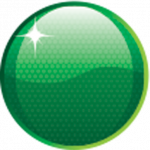 Red Bull Racing team principal Christian Horner has responded to comments made by team driver Mark Webber at the Turkish Grand Prix over the Australian's future with the squad.
Webber told the press yesterday that whether or not he stays at Red Bull in 2012 "doesn't depend on results… it depends on how I feel."
CLICK HERE for yesterday's Speedcafe.com story on Webber's future
Asked whether Webber really will be the one who decides his future beyond this season, Horner gave a detailed synopsis of the situation.
"Mark has had a difficult start to the year, or certainly up to the race in China and he drove an absolutely phenomenal race there," said Horner.
"He's had some bad luck but he's still delivering at a massively high level and I think that the dynamics that we have between the two drivers (Mark and team-mate Sebastian Vettel), the combination of the two, is really very positive.
"They bring the best out of each other, they push each other hard. Mark, who is 34 years of age, 35 later this year… it was inevitable that we would, at a certain stage in his career, start to take things one year at a time which was a mutual thing.
"It was agreed between Mark and the team that we would take things, at this stage in his career, one season at a time and we're only three races in.
"It's way too early to be focusing on 2012 at this point in time.
"We're very happy with Mark. He's a very popular member of our team. He enjoys driving for us, we enjoy having him there.
"He's delivering at a fantastically high level, he's probably one of the most dedicated Grand Prix drivers out there.
"But at this stage, it's certainly too early to be talking about the future.
"There will be a private discussion that we have with Mark and not something to be conducted through the media. When the time's right we will sit down and discuss it."
While Horner would not comment on whether Red Bull hopes to promote a Toro Rosso driver, should Webber choose to retire, a driver change at the 'junior' team was all but confirmed by Toro Rosso team principal Franz Tost.
Following Daniel Ricciardo's impressive run in Practice 1 at Istanbul for Toro Rosso, Tost clarified the team's intentions for the West Australian.
"The situation is that he is driving for Toro Rosso the first practice on Friday," said Tost.
"He should learn the team, all the race tracks, to work together with the engineers, get a little bit of knowledge about the press work, about the marketing and this should be the preparation for him to race for Toro Rosso in 2012."
Tost also confirmed that there were "currently" no plans to Ricciardo to step into a race seat before next year.

CLICK HERE for Ricciardo's comments on his strong practice performance
CLICK HERE for Speedcafe.com's Istanbul practice report
CLICK HERE for comments from Mark Webber and Sebastian Vettel after the German's practice crash
See below for Speedcafe.com's Turkish Grand Prix Race Guide