Webber: Feelings more important than results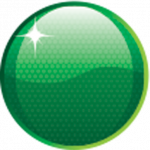 Mark Webber says that the decision on his post-2011 Formula One plans will depend on how he feels, rather than his results.
The Australian is out of contract at Red Bull Racing at season's end, and the spotlight has been on Webber's performances during a shaky start to the season.
Webber has stated that all of his 2012 options, namely staying with Red Bull, switching to another team or leaving the championship, will be explored.
With Webber admitting it is 'highly unlikely' he'll switch teams at the end of the year, the 34-year-old spoke to the press in Istanbul about the possibility of retirement – a decision he also contemplated during a difficult second year with Williams in 2006.
"We know the window in my career where I was thinking about it (retiring), it didn't happen," he said.
"I came to Red Bull and we've done some great things together. So, there are still lot of big boxes together and hopefully we can do some great things.
"That is the good thing about it. We realise how many good things we have done together, and there is a good chance of doing some very good things together in the future.
"Whether it ends this year, or I go again next year – it doesn't depend on results. The results will be fine. It depends on how I feel."
Webber emphasised that his time with Red Bull so far has been much more enjoyable than his stint at Williams.
"I just didn't enjoy my time before the team here. Williams was a tough time for me," he said.
"We know that, and at that point I had to restart my career in a way, which worked out very, very well.
"So I made the right decision then, and since then I have always taken it step by step which has been the right way for my mentality towards the job and also it suits Red Bull as well, so it has worked out quite well for both of us.
"A lot of things have happened in the last few years that have been highlights for me. I would like to add to those in the next few years."
See below for Speedcafe.com's Turkish Grand Prix Race Guide