Volkswagen confirms WRC entry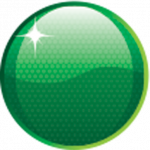 German car giant Volkswagen will be on the gravel, tarmac and snow tracks of the World Rally Championship from 2013.
The announcement to enter the Polo R was made by Volkswagen Management Board Member Dr Ulrich Hackenberg prior to the start of the this weekend's Rally d'Italia Sardegna in Olbia.
After three consecutive victories at the Dakar Rally, Volkswagen will join Ford, Citroen and MINI (debuting this weekend in Italy) in the WRC.
The new technical rules that come into effect in the WRC this year have stimulated the series with engines size now set at 1600cc, with direct injection and turbocharging.  By 2013 the Wolfsburg-based brand will develop a near-300-hp rally vehicle with a 1.6-litre TSI engine and four-wheel drive based on the Polo.
"The new Technical Regulations of the World Rally Championship are an ideal fit for Volkswagen's philosophy with respect to the development of production vehicles," said Dr Hackenberg.
"Downsizing, high efficiency and reliability are top priorities for our customers. The timing of the WRC debut is optimal for Volkswagen. The big task of engineering a vehicle that is competitive and capable of winning at a large number of challenges holds great appeal for us."
Volkswagen will prepare and enter the Polo R WRC as a factory commitment. In doing so, the Wolfsburg-based squad can build on structures which have been established over the past few years. The World Rally Championship is a new ambitious aim for the team that has won the 'Dakar' in the past three years.
"We can draw on an experienced and a proven squad which has done an outstanding job in top-calibre sport in the past few years," says Volkswagen Motorsport Director Kris Nissen.
"Even though the WRC is new territory for us and involves learning in many areas, the team already meets some important prerequisites and brings an unwavering professional attitude to deliver absolute perfection to this commitment." 
Volkswagen is not new to rallying or the WRC. In 1986 Sweden's Kenneth Eriksson took a VW Golf GTi 16V to the Group A title. In addition, Volkswagen vigorously campaigned regional and national championships including the Asia Pacific Rally Championship and Australian Rally Championship with the likes of Simon Evans at the wheel.
No drivers have been named, although it has been widely tipped that 2003 World Champion and former Subaru works driver Petter Solberg is in the frame.
The announcement ends VW official commitment to the Dakar Rally, although it is expected that a private entry using the all-conquering Touareg will compete in the South American event in 2012.
Check out the preview video