V8 SuperTourer has first serious hit-out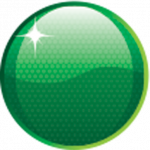 The new V8 SuperTourer first serious test session has been deemed a success, with three-time NZV8 champion John McIntyre completing 92 faultless laps around the Hampton Downs Motorsport Park today.
"We had absolutely no major issues with the car," said McIntyre.
"This is one outstanding race car straight out of the box and we've had a really successful day."
The prototype V8 SuperTourer has only just been completed and previously had a 15 lap shakedown at very low speed at Hampton Downs last Tuesday.
Despite the very wet conditions early in the test session, McIntyre said took just a few laps for him to feel comfortable in the 7-litre V8-powered racer.
"Within three laps at the most, I felt very confident in the car, confident enough to be reaching speeds of well over 200kmh, sliding the car and getting to grips with its handling," McIntyre said.
Fellow two-time NZV8 champion Andy Booth also enjoying a good stint behind the wheel.
Between McIntyre and Booth, 92 laps of testing were completed. Various suspension adjustments were trialled to see the car's reactions around the undulating Hampton course.
"The chassis and handling is very responsive and able to be fine-tuned to suit conditions and the driver," he said.
"There was a dry line right at the end – just a little damp in places – and our last lap was 1m07.2s and there's definitely a lot more pace yet to come.
"From an engineering point of view, the car's power, robustness and ability to dial in to suit each driver will give competitors a lot of confidence in the car."
Among those at the test session were the three main members of the working group behind the new V8SuperTourers series – Garry Pedersen, Wayne Anderson and Mark Petch. Petch commented that they couldn't be happier with how the car performs straight out of the box.
The new V8 SuperTourers commence their inaugural seven round race series at Hampton Downs over the weekend of February 17-19, 2012.
Cars will line up for the first event with further driver and team announcements coming in the next few weeks.