No more new cars until Car of Future: Triple 8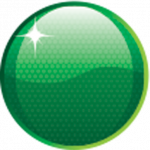 Champion V8 Supercars team Triple Eight Race Engineering has no plans to build any new V8 Supercars under the sport's current regulations.
With the implementation of the V8 Supercars 'Car of the Future' set to be introduced in 2013, the sport's most successful team and constructor of nearly half of the V8 field will not build another current spec car, unless a major incident occurs in the coming months.
Instead of constructing new cars Triple Eight will instead concentrate on building development parts for its current cars while improving its inventory of stock.
Triple Eight has 16 cars competing in both the V8 Supercars Championship and the Fujitsu V8 Series.
With this large amount of customers, including its own TeamVodafone, team manager Adrian Burgess says that their focus needs to be on components, rather than complete new cars.
"We've got the capacity to build new cars, but at the moment, it's not part of our plan," Burgess told Speedcafe.com.
"We've had a few customers approach us about a few cars, but at this stage we've said no to all of them.
"We're got some big upgrades on our cars for this year. They're things that we're still producing enough stock for ourselves. We haven't looked at customer supply yet, so that's going to be something that we do between now and 2013.
"With 16 cars out there, we're struggling to keep up with the demand for various components, and that's another reason why we haven't got any more chassis being built. We want to make sure we're doing the right job for our customers.
"All of the customers we have now, we'd like them to come back when the Car of the Future comes.
"Building cars is easy enough, but there is a responsibility there as well. You need to service their aftermarket needs as well. That's something that we've tried to improve this year."
Final regulations for V8 Supercars' much-anticipated Car of the Future are due in the coming months. Burgess says that planning for the new car has already began and production won't start too long after the regulations are in.
"If we get the information early enough, we can start getting chassis ready and produced for 2013," he said.
"The Car of the Future is going to bring a fair amount of workload for ourselves. We want to make sure we are organised better than we are at the moment. We want to plan the Car of the Future program to be rolled out in a seamless fashion that won't affect our race program next year.
"But in the meantime, we're certainly not sitting here twiddling our thumbs, just because we're not building chassis."