Lights out for Queensland night race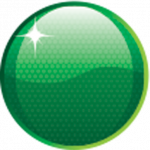 Australian race fans will not get the chance to experience V8 Supercars under lights this season, with plans to run the Queensland Raceway event in a night timeslot having been officially abandoned.
After considerable investigation by V8 Supercars Australia into its feasibility, the event will maintain its original three-day scheduling of August 19-21.
While the V8 Supercars now begin their season with a night event in Abu Dhabi, the championship has not raced in Australia under lights since the 1997 season opener at Calder Park.
V8 Supercars chief operating officer Shane Howard said that the logistics of lighting all of Queensland Raceway's spectator areas, in addition to the track itself, made the idea unfeasible.
"A comprehensive feasibility study was undertaken and whilst there was a great desire by V8 Supercars, the Ipswich City Council and the Queensland State Government for it to happen, adequately lighting the full facility is simply far too cost prohibitive," said Howard.
"There were many variables to take into account outside of the physical track including the working, public and parking areas.
"Although it was not feasible this time, the investigation has given us many valuable insights into how to effectively light a race track."
Despite the situation, Howard remains optimistic of re-introducing V8 Supercars night racing to Australia in the future.
"V8 Supercars will continue to look at a night race as an option in the future as the concept has all of the right ingredients for a fantastic format,"
"Everybody saw how well the cars and the sport presented itself under lights at Yas Marina at the start of the year and it certainly makes for a fantastic spectacle."
IRWIN Racing's Alex Davison told Speedcafe.com that he had been looking forward to the increased spectacle of the different format.
"I suppose it would have been a pretty cool novelty, because the night races always look spectacular, but unfortunately Queensland Raceway is not Abu Dhabi, so it would have had a lot to live up to," said Davison.
"It would have been great, but I understand the logistical hurdles they would have to get over to put an event together at Queensland Raceway.
"It's not the end of the world for us – it doesn't make a huge difference to the way we go about our racing anyway."