Lee Holdsworth: Options open on driving future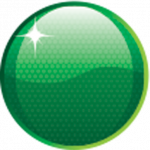 Lee Holdsworth has nominated October's Bathurst 1000 event as the date he'd like to have a clear direction on his driving future.
The 28-year-old's long-term deal with loyal team owner Garry Rogers expires at the end of this year, and he says that he is keeping all of his options open ahead of his critical career decision.
Holdsworth and fellow Holden driver Garth Tander appear to be the king pins of what is expected to be a busy 'silly season.'
Tander's deal with the Toll Holden Racing Team is also up at the end of this season. Other drivers with end-of-year options are Russell Ingall, James Moffat, Greg Murphy and Paul Dumbrell.
Depending on various movements, there may be potential seats available at Toll HRT, Garry Rogers Motorsport, Ford Performance Racing (Rod Nash Racing entry), Paul Morris Motorsport, Kelly Racing and with Charlie Schwerkolt's Racing Entitlements Contract that is currently leased by Dick Johnson Racing,
Holdsworth says that he is reviewing all options available.
"My options are open," Holdsworth told Speedcafe.com.
"I want to see how the team progresses this year and make a decision at the end of the year.
"Teams want to get their stuff sorted by mid-year or a bit later, and that's where I'll be looking to make my decision. I don't want to leave Garry hanging in the dry, and also, I'd love to have a clearer direction on my future before Bathurst."
In the meantime, Holdsworth is committed to doing his best for the Fujitsu-backed team.
"It's a comfortable position to be in, knowing there are some options, but I want to do the best I can for Garry Rogers Motorsport," he said
"I want to have 100 percent focus on getting the best results I can. That's why I'm trying to keep my head clear until I need to act."
Rogers gave Holdsworth his first start in V8 Supercars in 2006, with Holdsworth driving for GRM ever since. Holdsworth has won two races for the team (Oran Park 2007 and Sydney 2010).
The wily team owner was coy when asked by Speedcafe.com about Holdsworth's future, but Rogers is keen to retain his services.
"He has given a lot of his life and we've given an enormous amount of our lives and sponsor's money to his career," Rogers told Speedcafe.com.
"We definitely want to have him here. He's a super driver and more importantly, he's a super person."
Holdsworth currently does not have anyone officially managing his career, relying on advisers to point him in the right direction.
He says that he is not 100 percent sold on employing a manager at this point.
"I've got a few advisers, but I don't have anyone managing me as such," said Holdsworth.
"I'm not too sure what I'll do. I don't want to jump on board with a manager so they can get their cut and run away."