Ex-F1 driver in for Indy and Las Vegas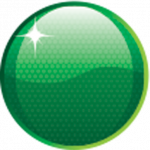 Former Red Bull Formula One and NASCAR driver Scott Speed will make his IndyCar debut at this month's Indianapolis 500, before contesting the $5 million season finale in Las Vegas.
Speed, who was dumped from Red Bull' NASCAR Sprint Cup team at the end of last season, will drive for the Jay Penske-owned Dragon Racing, alongside the team's existing entry for Chinese driver Ho Pin Tung.
While Speed will have to qualify for the race before he is guarenteed a start, the 28-year-old Californian says he's excited about the opportunity.
"It's an honour to be able to partner with Jay Penske, Dragon Racing, and a Hoosier legend like (sponsor) Fuzzy Zoeller for this year's Indy 500 and my debut in the IndyCar Series," said Speed.
"Having the ability to compete in the Indy 500 is a dream for any racing driver, and I am proud to be partnered with Jay Penske in our attempt to drink the milk and win the biggest race in the world."
Penske, who fielded Australia's Ryan Briscoe in the 2007 Indy 500, will test Speed for the first time at Chicagoland on May 9, and believes his Formula One experience will help him adapt to the IndyCar.
"I am thrilled that Scott chose Dragon Racing and this year's Indy 500 to make his IndyCar debut," said Penske.
"As one of America's finest open-wheel racers, Scott's past experience in Formula One and NASCAR make him a serious contender at this year's Indy 500 and at the IndyCar Challenge in Las Vegas."
Jay Penske is the son of legendary American race team owner Roger Penske, whose three entries, for Briscoe, Will Power and Helio Castroneves, will start as favourites for the 100th anniversary race at the Brickyard.