Dale Wood confirmed as D'Alberto's co-driver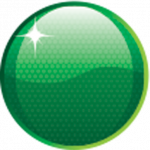 Dale Wood has been confirmed as Tony D'Alberto's co-driver for the two V8 Supercars endurance races at Phillip Island and Bathurst.
After pairing with Todd Kelly in the Jack Daniel's Racing Commodore last year, Wood will get his first taste of the #3 Wilson Security Racing Falcon at Winton Motor Raceway during Friday's co-driver sessions.
Wood drove in the V8 category full-time for Kelly Racing in 2009, and as an endurance driver on three previous occasions.
The 27-year-old is looking forward to the opportunity to partner with D'Alberto.
"I'm really happy to be with Tony and the team at TDR," he said.
"It's an exciting opportunity. In the past I've been with bigger teams with multiple cars and given my background coming through Formula Ford with family around me, I think the single car and family team environment will be a good fit.
"I haven't driven a Ford in V8 Supercars before, so to get a chance to drive a FPR car first up is also a great opportunity."
Team owner Al D'Alberto said he was confident that D'Alberto and Wood would form a strong partnership.
"With the changes we made during the off-season and the exciting steps forward we are taking as a team we didn't want to rush things, rather we were focused on targeting the right people to be a part of our campaign at Phillip Island and Bathurst," said D'Alberto Sr.
"Dale has good miles under his belt, has a good head on his shoulders and is very focused on being a strong member of the team at two showcase events. I think both Tony and Dale will bring a strong combination to the table and work hard to deliver the goods."
Driver D'Alberto said the combination will prove to be a darkhorse at this year's endurance events.
"Dale has plenty of experience at Phillip Island and Bathurst and knows what is required as an endurance driver," said D'Alberto.
"He's put in some good performances in recent years and we wanted a driver who could put their head down and get the job done.
"It helps that Dale is local to us and we'll get him in the car at Winton in a couple of weeks time to start acclimatising him to the Ford."
Wood's first outing in the #3 WSR Falcon will be on the Friday of the coming Winton event in the opening two practice sessions.