Murray Carter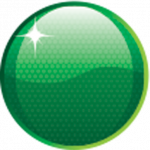 How many octogenarians are still racing? Surely no one of that age would still be racing, let alone be competitive behind a wheel of a race car. Murray Carter sure is.
Carter started racing motorcycles in the late 1950s before turning his attention to cars. At Phillip Island a fortnight ago Carter was still competing in his beloved Corvette, focussing on its performance and working on its development.
Talking to Carter you can't help but think that he should be enjoying life away from the workplace, he's 81 and still works fulltime, but the first thing you notice is his passion for cars and his spark. He enjoys every day and wouldn't be retired for quids.
Born in 1931, Carter was initially drawn to motorbikes. Back then he could get his motorbike licence as a 17 years old, which was earlier than a car license. Carter not only had a passion for bikes but he was fascinated by their internal workings.
"As early as my early school days I was interested in bikes and cars," Murray Carter explained to Speedcafe.com.
"When I left school to get a job motorcycles were a big passion, I got a bike soon after I left school.
"The inner workings of a bike were always an interest to me and I was able to play with bikes until I got to the point where I wanted to race one.
"I built a Triumph Tiger 100 when I was 17 because I had a license meaning I could go racing, I raced at Fisherman's Bend.
"I can't think of any particular result but to me every race was a success. Regardless of the result, I was just excited to be racing; I thoroughly enjoyed my time on the bike."
When Carter was finally allowed to go four-wheel racing he got to work building his first car, a Jaguar XK120, which he entered in the Australian Drivers' Championship, one of the country's premier open-wheeler categories.
"I was always involved in the automotive industry, I eventually did some work by myself and went into business building cars," said Carter.
"I built my first car, a Jaguar XK120, myself; it had a Corvette engine which I also built myself.
"I was fortunate; I got a bit of support from Repco who was heavily involved in race engines at the time.
"I got the cam-shaft from Lex Davison and raced it at Phillip Island and where ever I could."
Carter is perhaps famous for three reasons; firstly for his ultra long driving career where he raced in open wheeler, GT, Touring Car, Production Car, GT Production and Nations Cup Championships, secondly, for his record number of Australian Touring Car Championship starts (110) without a race win, and thirdly, for lending Allan Moffat his race car in 1973.
"We were at the same workshop, there was Ford, Howard Marsden and the Ford guys all working on their cars," said Carter.
"I had the opportunity to take my car there and do some work on it. After we finished I took my car back to where I was staying that night, but the others left their cars there.
"Of course someone stole Allan's car during the evening.
"The next morning at the circuit I heard the car had been stolen and I saw Howard Marsden walking towards me. I thought 'this will be interesting'. As he got closer I said, 'Howard, to save you any embarrassment, if you want to borrow my car you are very welcome to it'.
"Howard was a very good friend in those days, he said, 'Yep, that's what we want to do'.
"I said 'Well, you take it and do whatever you want to do'.
"I had some support from Shell at the time and it was agreed by all parties that they were happy for Allan to drive it provided they change nothing on the car and it still represented Shell.
"Allan was very happy with the performance of the car, it all went quite well, I think he came second. He could have won the race but he had to stop because he had jumped the kerbs and the exhaust was getting damaged. He stopped to get it re-secured, but he was very happy with the result given it wasn't his car."
After several years racing with Shell, and coming second to Colin Bond in the 1975 Australian Touring Car Championship (ATCC), Carter moved to another Ford backed by Queensland car dealer Brian Wood which would net him third place at Bathurst in 1978.
"The thing about Bathurst in those days, in my opinion, was that the championship races served as opportunity to develop the car in preparation for Bathurst," said Carter.
"All the development, everything that we wanted to do or did to the car was related to Bathurst.
"In '78 I had totally rebuilt the car for reliability reasons, to survive the race.
"We finished third, the excitement amongst the team and Brian while I was up on the podium was more exciting than anything else. The result was great."
Murray Carter's name was the focus of the 2010 V8 Supercar Championship. Paul Dumbrell was about to break a record for the number of starts without a win. Of course Dumbrell ended up winning at Sandown and Carter's record remains.
"It would have been nice to have won but it was nice to still have had the success I had," said Carter.
"My interest lay in not only driving but developing and building cars.
"I was basically a privateer who got to compete against factory entered cars and guys with big budgets.
"I did it and enjoyed it, so I don't mind holding that kind of record."
Carter's favourite memory was not of coming third at Bathurst or any of his 20 touring car podiums, it was of his ability to build and race a car, and the dealer support given to him allowing him to compete in the Australian Touring Car Championship – something Carter did for 18 years.
"In the early days I wasn't just interested in driving but also the mechanical development of a race car," said Carter.
"Developing and racing a touring car was possible because I could get some assistance; Brian Wood gave me a lot of support both financially and commercially.
"When Ford pulled out of motorsport I thought there was no reason why I couldn't keep doing it.
"It was surprising how much assistance I got from that Ford dealership in Queensland. Brian looked after my travel and accommodation making racing possible.
"It was affordable and I could afford to do it, I enjoyed my time in that category."
While he considers Moffat, Colin Bond and the other top Holden drivers as tough competitors, Carter remembers the good old days when, despite what team you drove for or the colour of the manufacturer, everyone was a mate and willing to help out where possible.
"We were all good friends back then," said Carter.
"I remember going to Bathurst with Peter and Phil Brock. When we got there I realised we were short a guy for when we do the pit stops.
"Peter said 'take Phil, he'll come down and help you out'.
"There were no problems with people helping where they could regardless of what they drove.
"I enjoyed the involvement with the other competitors, as I say, we were all friends.
Most current day drivers marvel at the longevity of Carter's career. He started racing in the late '50s and amazingly the 81 year old was racing his Corvette C6 in the Sports Cars category at Phillip Island only a fortnight ago – where he qualified ninth and came fifth in the second race in a grid of 21.
"I have always had an interest in car and engine development, this still interests me today, which is why I'm still racing," said Carter.
"I like to keep up to date. I go to the States every year to the PRI, Performance Race Industry show, and hear from guys out of the States every day with updated product and technology information – which again keeps me interested.
"As for racing, I was at Phillip Island a couple of weeks ago with my Corvette C6, which I built. Also down there was the newest Corvette 206 GT3 which I was able to have a look at.
"I just wanted to see how we were compared. I was keen to see how we performed against a factory race car.
"After I'd done a couple of races, I compared our times and we were only two-10th slower, which justifies all the effort I put into the car.
"That was its first race. We have further changes to make and we'll make it even faster."
As for what Carter does now, well it's not that different to what he's been doing for the last 60 years. Melbourne based, Carter opened his own automotive workshop in the '60s. He sub-leases the majority of his business, but still owns space that has an engine dyno allowing him to prepare his race cars.
"I just concentrate on my race car," said Carter.
"I am totally independent to them and work in a very pleasant work atmosphere.
"I come in here six days a week and come and go as I please. Life is good; really I couldn't think of anything worse than retiring."
As far as the V8 championship goes, Carter watches it but admits that he could never be involved in it, the way it is run now.
"I follow it on television, it's not something I could get involved in," said Carter.
"Everyone within a team has a single function, whether it's a driver, engineer, tyre technician or mechanic.
"Most don't know too much about what is happening in other areas of the team, I like to know what is happening across the whole team.
"It's a shame, I am interested in every part of the car, I couldn't just drive. I want to be involved across everything, but times are different now."