Your chance to race against Whincup for charity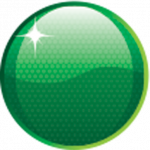 Think you can beat Triple Eight drivers Jamie Whincup and Andrew Thompson? Here's your chance to race wheel-to-wheel, and raise money for the Jason Richards' appeal.
Whincup and Thompson have thrown their weight behind a new charity event on the Gold Coast, which is set to see 100 percent of the proceeds donated to the Bid4Jase.com campaign.
Gold Coast race simulator facility Racecentre will host its inaugural charity event which will see a mix of V8 drivers going head-to-head against the public on Australia's most advanced racing simulators.
The event will be held on May 27.
Entry is $50 which will get you a 10 minute practice, 10 minute qualifying and five lap race.
Each session time will last approximately 35 minutes, during which fans will not only get to meet their V8 hero but also race against them.
The fastest eight members of the public qualify for a showdown and the winner of this event claims a spot in the final race with all the V8 stars on the day.
Race fans are encouraged to book ahead.
CLICK HERE if you'd like to contribute to the Bid4Jase.com charity.