Reeves ready to take on Sardinian challenge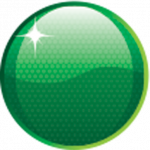 Australia's Brendan Reeves heads to the Mediterranean for this weekend's next round of the World Rally Championship, Rally d'Italia Sardegna, the second event of the WRC Academy.
Along with fellow Aussie Molly Taylor, Reeves is part of a select group of six drivers that received a fully-funded drive in the new series which is aimed at giving the world's best young drivers experience at the highest level of motorsport. All crews drive Ford Fiesta R2s which are built and maintained by the Ford World Rally Team, putting all drivers on an even keel. The winner of the six-round series will win 500,000 Euros in funds to compete in the 2012 World Rally Championship.
Reeves and his co-driving sister, Rhianon Smyth, arrived in Sardinia late last week to prepare for the event and hope to put the experience they gained in round 1, Rally Portugal, to good use. The series opener didn't start well for the Aussie pair after a puncture on stage 3 put them to the back of the Academy field. Superb driving by Reeves for the remainder of the event, though, saw the duo claw their way back to fourth place and gain valuable series points.
With wet weather in the lead up to Rally Sardinia, the roads will be slippery and will create a new challenge for Reeves and Smyth after the rocky conditions in Portugal.
"We are hoping to carry on what we learnt in Portugal and adapt it to Sardinia," said Reeves.
"The roads are much softer here but will then cut up with ruts and it will be a different challenge altogether from Portugal."
Rally Sardinia kicks off with a ceremonial start on Thursday night before the crews contest eight stages on Friday and six on Saturday, totalling 274.12 kilometres. WRC Academy crews do not compete on Sunday, instead taking part in a de-briefing session.