New F1 engine supplier emerges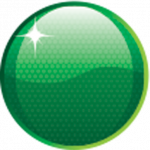 A new engine supplier is set to enter Formula One when the sport switches to the 1.6 litre turbo formula in 2013.
Former British American Racing boss Craig Pollock has revealed that he has set up Propulsion Universelle et Recuperation Energie (PURE), with the aim of supplying customer teams with engines from 2013.
The engines will be designed and produced in France, with engineering firm TEOS Powertrain – a joint venture between the French government and former F1 engine supplier Mecachrome – understood to be heavily involved in the program.
If successful in attracting customers, PURE will join Mercedes, Ferrari, Renault and Cosworth as Formula One engine suppliers.
"The vision for PURE is to be a leader in the development of the next generation power train technology which must respond to the demands for a cleaner environment," said Pollock of his plans.
"The 2013 F1 power train regulation changes offer PURE an immediate platform to field test and validate future technologies for implementation in other industries."
Pollock aims to have the first engine ready to be dyno tested by the end of 2011.