Limited edition valve covers on Bid4Jase.com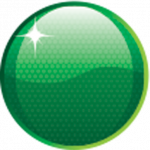 Noonan Race Engineering is putting its best foot forward to help Jason Richards and his family via the Bid4Jase.com campaign.
The company has produced five limited edition valve covers. The products are 100 percent CNC machined from solid high-grade aluminium which was generously donated by Action Aluminium QLD. Anodised in gunmetal grey then again CNC engraved with JR's own logo and autograph and individually numbered.
"We have had the pleasure of working alongside Jason as BJR's engine supplier since the start of the 2010 season," says NRE Jamie Noonan.
"We all know how talented he is behind the wheel, but it's his positive attitude to racing and life in general which is special. Brad Jones Racing are an amazingly tight knit group and their support for JR through all this is incredible."
Co-owner at NRE Andrew Collins heads up the manufacturing sector of the business and as a long time friend of Jason's.
"I've known Jase since he was about 7 years-old racing karts back in New Zealand," Collins said.
"We have been good friends ever since. If it wasn't for Jase getting me involved back in the BMW touring car days, I would most likely not be involved in V8 Supercars today. We have shared quite a few good times over the years. He's just a great guy, with a fantastic family.
"We decided to offer one of our most successful products that we now sell worldwide to give potential bidders a chance to own a very limited edition component, an exact replica of that used on the engines we build for BJR."
Go to www.bid4jase.com now to participate in the silent auction.