IndyCar teams reject new bodywork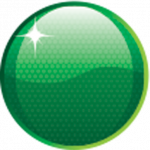 IndyCar Series teams have rejected the implementation of the radical new bodywork, set to be introduced into the sport next year.
In a meeting at Brazil on the weekend, the team owners voted for the new range of aero kits to be introduced in 2013.
The backflip on the bodywork will not affect the introduction of General Motors and Lotus as engine suppliers next year.
The plan was for current control chassis supplier Dallara to build its own tub, with its own bodywork and aero. To spice up the technical aspect of the series, the three engine manufacturers (Honda, GM and Lotus), would also design personal aero kits.
Team owners voted 15-0 in favour of delaying the variety of bodyworks.
IndyCar CEO Randy Bernard said that the planned introduction of the new look cars had been delayed.
"The owners voted in Brazil that they didn't want to do the new bodywork kits next year,'' said Bernard.
"IndyCar's position is that we want it for our fans and our manufacturers but I guess we can't make the owners do it.
"I respect the fact they have to spend a lot of money for new cars and engines and we are here for the long term. But I don't think it's the right thing to do.''
Bernard said he will make a final decision soon.
"I'll listen to our owners but I want more feedback," he said.
"I'm not voting yea or nay until I talk to more people and think this through.''