Electric Bercy karts hit the track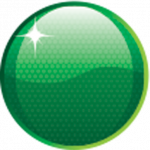 The electric karts to be used in the revitalised ERDF Kart Masters at the Palais Omnisports de Paris Bercy in December took to the track for this first time earlier this week.
Unlike the electric-powered karts seen at various hire kart centres across the world, these 'race-spec' karts developed by Sodikart produce some impressive figures.
The water-cooled Sodi STX engine produces 25kW (33hp) with presumably massive instant torque and a maximum speed on 100 km/h. In karting terms the engine produces around four more kilowatts than a 125cc Rotax engine.
The kart weighs around 115kg, which is significantly heavier than a normal kart, however, much of this weight is attributed to the two batteries located on either side of the kart. These batteries last around 15 minutes, which is sufficient for events such as Bercy, with a recharge time of 30 minutes.
While four-time Formula One Champion Alain Prost completed much of the development work with Sodikart and event promoter Phillippe Streiff, it was French Red Bull Junior Team driver Jean-Eric Vergne who helped launched the kart.
"The electric kart from Sodikart is really in the point, its power is impressive, you feel a frank and uninterrupted increase. As weight is controlled, the machine is also agile in turns," said Vergne.
"I'm really looking forward to the Bercy event with this equipment."
As it's predecessor, the Elf Masters, did the ERDF Kart Masters event will highlight both stars from Formula One, World Rally Championship and Moto GP along up and coming drivers, mainly from France, in separate races at the event.
There will be 20 drivers competing in the 'stars' race and ten 'junior' drivers chosen by the French Motorsports Federation from the international categories of KF1, KF2 and KF3.
During the 1990s the Stars event was the scene of memorable battles between Alain Prost and Ayrton Senna, Alain Prost and Michael Schumacher. Many of today's Formula One drivers took part in the junior event during the 1990s with Jenson Button winning the junior event in 1997, Fernando Alonso in 1998, Robert Kubica in 1999, Lewis Hamilton in 2000 and Sebastien Vettel in 2001.
The ERDF Kart Masters event will take place on the weekend of December 10 and 11. A map of the circuit can be found below, tickets are already on sale varying from €35 to €55.