CAMS to review Reindler/Owen accident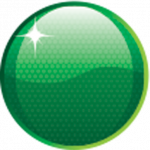 The Confederation of Australian Motor Sport (CAMS) has commenced a review into the collision between Karl Reindler and Steve Owen at the start of Race 8 at Barbagallo Raceway last weekend.
Owen slammed into the back of the stationary Reindler, piercing the fuel cell and creating a spectacular fireball on the front straight.
As a result of this collision, Karl Reindler suffered burns to his hands, while Steve Owen was reported to be uninjured.
CAMS Chief Executive Officer David Morgan said the organisation is in the process of reviewing information from the incident as part of a continuing program to improve safety at motor sport events.
The review will focus on the cars, the actions of the marshals, the response procedures and recommendations for future incidents.
The review will be conducted in conjunction with V8 Supercars Australia and the West Australian Sporting Car Club.
See below for a special feature with Karl Reindler, Steve Owen and Kim Jones.
And see below for two videos of the incident from spectators at the circuit …