Reindler likely to have operation on burnt hand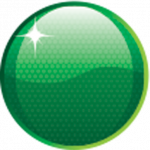 Karl Reindler's chances of being fit in time for the next V8 event continues to hang in the balance, with news that the 26-year-old may face an operation on his right hand on Monday.
The West Australian was involved in the fiery start line accident at Barbagallo Raceway last weekend that has made international headlines.
In the accident, Reindler sustained second and third degree burns to his hands. He also suffered first degree burns to his face.
The third degree burn on the outside of his right thumb is what has the doctors concerned.
Reindler admits that if the operation on Monday goes ahead, the chances of him making the next V8 Supercars event (at Winton on May 20-22) are slim.
"I'm booked in for the operation. There's a 60 percent chance that I will have an operation at the moment, but I won't know until Monday morning," he told Speedcafe.com.
"On the outside of my right hand, I have third degree burns – the worst type of burns. It has burnt the nerve completely off. There is no pain in one section. It is making it very difficult for recovery and for it to grow.
"It's that section that they're concerned about.
"I'll probably need a few skin grafts for that. That takes a week for the new skin to bond, and then maybe a week after that for recovery, but I'm being pretty optimistic. If I have the skin graft, it's going to put me out for some time."
The Barbagallo Raceway weekend started well for Reindler. After securing a personal best qualifying of sixth for Race 7, he finished that event in seventh place – another career-best.
Now, he faces the real possibility of missing Winton – his team's home test track.
"It will be a tough decision, and it comes down to me," he said.
"Brad and Kim (Jones) are looking for a reserve driver. Whether it's Andrew (Jones), or JR (Jason Richards) who jumps in the car, I'm not really sure, but Winton is a circuit that I know really well. I set the fastest race lap there last year.
"Based on our current performances, it would be a shame to miss it, considering the confidence I got from Saturday's race.
"We'll see. Monday will tell a better story.
"Either way, I'm still going to go to Winton, whether I'm driving or not."