Kim Jones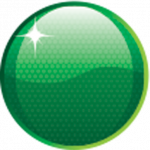 It has been a long time since Brad Jones Racing started its tenure in V8 Supercars.
You have to wind the clock way back to 2000 to find BJR in the V8 paddock. Back then, it was a single-car entry for Brad Jones. Not long after, they expanded to two cars, and had a few good results, but never a win.
In 2004, Kim Jones' son Andrew Jones won the team its first V8 title – the development series – and there were signs that a main series win wasn't far away.
In 2005, at the Australian Grand Prix, Brad Jones and John Bowe took a tyre gamble in the non-championship race and took a well judged race win – even if there were no points on the line.
The team had to wait another six years to cross a V8 Supercars race in first place – and that was last weekend at Barbagallo Raceway when Jason Bright won Race 8 of the championship. To add to the joy, team-mate Jason Bargwanna finished third. And to throw a piece of extra drama into the mix, the team's third driver of Karl Reindler had his car written off in one of the most frightening V8 Supercars crashes in recent memory.
After a few days had passed since the whirlwind weekend, Speedcafe.com's Grant Rowley caught up with part-team owner Kim Jones for a chat …
SPEEDCAFE: It was an up and down weekend at Barbagallo Raceway – everything from a win and podiums to a fireball! – but what Jason Bright did in Race 8 was something that your team has been trying to do for a long time …
KIM JONES: Yeah, usually you have the BBQ after the win, not before!
We've been on the cusp of this for a while. The second race on Sunday, we probably should have won that as well, but we had an issue with one of our wheel nuts.
Our cars have genuine speed, across all three cars, and if you ask what BJR's worst surface is, the answer is low grip surfaces. We seem to have gotten over this stumbling block. It's all very good. Brighty did an excellent job. I was really impressed with Bargs to finish on the podium. The strategy, the engineers, everybody's work ethic. Outstanding.
There was a fair bit of turmoil at the start of the race with Karl, but everyone settled down and got the job done.
SPEEDCAFE: As I said at the top, this result has been a long time coming, and I'm not talking about the past few years. This goes back a long time. Does it feel like it has been too long?
JONES: It does feel like that. There was a couple of Bathursts where we should have stepped up another step.
At the end of the day, the results show you where you've finished. We just haven't had the package that has enabled us to get there. This time, we did it on genuine speed, on race strategy, the cars are going better, and that's been the case since Tasmania last year. Now, we've got all three cars rocking and rolling. Who knows what the future holds.
It has been a long time coming. This might sound big headed, but everything else we've done up until V8 Supercars, at worst we've won, At best we've dominated.
We certainly haven't dominated V8 Supercars. I think anybody that says they can do that, they're kidding themselves. It's such a tight series.
But anytime you split the Vodafone cars, you know you're having a good day.
SPEEDCAFE: It was a good day. Personally, was it your best day in V8 Supercars?
JONES: I'm getting a bit old and cynical to answer that!
Yeah, it's very emotional. There's been so much going on in our lives lately. With what's happening with Jase (Jason Richards), the Grand Prix, Brighty in Abu Dhabi – it has been an up and down roller coaster.
To get that win, great, but the edge was knocked off it with what happened to Karl. It's all very surreal.
It's a busy time. I'm in Melbourne for today, tomorrow I'm in Melbourne, Friday I'm testing my historic car – because that's where I am in life! – then we come around to Winton where we've got to build another car. It's very hard to consume it all and taste it.
The enthusiasm of when we won our first AUSCAR championship was a lot different, but we know we've done a good job. Now, we've got to look at how we reward the 40 people that made it happen, and how do we make sure the sponsors are comfortable and serviced.
It's now big, big business. That's the criteria. It's very gratifying to do what you do, but you don't have the time to consume it and enjoy it.
The whole sport is growing. We got burnt with one of our naming rights sponsors leaving at the end of last year, and we've been struggling playing catch up. I've been working hard trying to put my 2012 deals in place so I'm not in that predicament again. That really hurt our growth.
Tonight, I'm going to dinner with JB (John Bowe), Jase and our partners. We'll have a nice bottle of wine, and that's probably where I'll think about the weekend and enjoy it.
SPEEDCAFE: These results must help towards your plans for 2012 …
JONES: It does. We lost our way a little bit when we went to New Zealand. We changed the car back to what we knew would work. When we pulled the cars out of the truck at Barbagallo, they weren't super quick, but with a few little tweaks and twitches, the things became very, very strong – both qualifying cars and race packages. When you're in that window when you can make it work like that, you know you can kick goals.
SPEEDCAFE: Karl's car. It's a mess! What's the situation?
JONES: The plan for all of that is the truck doesn't get home from Perth until 10pm tonight. We couldn't wait that long, so we've got another body shell in that shop, so we're busy putting all the bits and pieces into that shell which will run at Winton.
We need to pull the wrecked car apart, we need to clean it, get the mess out of it, put it on the jig, measure it, see how much we've got to cut out and replace, and then we'll make a decision whether we're going to repair it, or whether we'll buy another shell.
But Karl's car has a bit of history in it. It's the car that Skaife broke Brock's most wins record (Eastern Creek 2007). It has been a good car for us. You've just got to evaluate it as you go. Luckily we've got a spare, so we've just got to take our time with it and get the thing ready for Winton.
SPEEDCAFE: The car might be wrecked, but you're driver emerged OK, save for a few burns. He doesn't know if he'll be ready to race at Winton. What's your process from here?
JONES: Burns are a terrible thing. It has been explained to me by a doctor that it's like a water scald burn. As it's healing, the skin frizzles up and you lose some of your movement. The worse place is on the back of his right hand.
The opportunity is there – if he's comfortable driving the car, certainly he'll be driving it.
We've got other options if he's not going to be there.
SPEEDCAFE: Andrew Jones and JR, if he's fit enough. Are they in the frame?
JONES: Yes, it would be one of those guys.
SPEEDCAFE: It's very disappointing that this happened to Karl on the weekend that he achieved his best qualifying and race finish …
JONES: And he would have qualified much high for the first race on Sunday too. He was 0.2s up on his time, and that's when Shane van Gisbergen blocked him. Karl had to go off the track to avoid an accident, and that's why van Gisbergen got penalised – the stewards took that time off him.
Karl would have been much further up the grid if not for that.
SPEEDCAFE: That could mean a good and a bad thing – Steve Owen might have missed him, or he could have hit him even harder!
JONES: Wouldbe, couldbe, maybes! Karl was doing a really good job. He has shown glimpes of that all year.
I'm overseeing the strategy with the engineers of the cars, and he has been in contention for a top 10 in just about every race. He's getting there.
SPEEDCAFE: We head now to your home track. All your drivers have done a million laps there – your team know it back to front. Do we expect to see BJR continue on this upward turn, or is it just as hard as ever?
JONES: Every V8 Supercars race is just as hard as the last one. I'd like to think that we're a little better prepared than we've ever been before.
Will we end up on the podium? I can't tell you, but we're working really hard, and hopefully, going forward, we're going to hit good results.