FPR search for soft tyre oversteer solution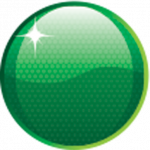 Ford Performance Racing will test at Winton next Tuesday in an attempt to rectify its struggles on the soft compound Dunlop tyre.
After a promising start to the Barbagallo Raceway meeting where Trading Post-backed driver Will Davison finished third – his first podium for FPR – the team's trio of Falcons suffered from chronic oversteer.
Team manager Tim Edwards said that despite the good result for Davison on Saturday, there is an issue with their cars that needs a fast fix.
"The issues that we had on Sunday was an exaggerated version of what we had on Saturday," Edwards told Speedcafe.com.
"It's a small inbalance and we've got to get on top of it quickly.
"You're always dealing with a little bit of oversteer or a little bit of understeer. We just need to dial those issues out of the cars.
"We need to do a little bit of testing and homework to dial it in. It's not for lack of trying, though. We tried different set-ups for Race 2 and 3 on Sunday to get some direction, but it wasn't good enough.
"We didn't give the drivers a great car, and we paid the price. We weren't fast enough."
Team driver Mark Winterbottom had a difficult weekend, finishing eighth, 13th and 26th, dropping to ninth in the championship.
Winterbottom's frustrating weekend was compounded in the last race when he made a late pit stop when he thought he had a puncture that turned out to be a severe build up of rubber on his front tyre.
He said that next week's Winton test will be one of the most important in recent times.
"Testing next week has never been more important," he said.
"The car just isn't right. I have bad oversteer and haven't been able to fix it all year. The car on soft tyres makes the oversteer even worse which is why we struggled."
Joiningg FPR in testing at Winton next Tuesday is Walkinshaw Racing, Kelly Racing and Brad Jones Racing.
The next round of the V8 Supercars Championship will be held on May 20-22 at Winton Motor Raceway.