V8 drivers get victory burn-outs approval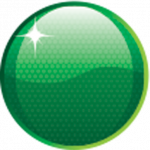 V8 Supercars will permit victory burn-outs at the end of each V8 race.
Following last weekend's Trading Post Perth Challenge where the issue raised its head in the driver's briefing on Saturday morning, V8 Supercars Chief Executive Officer Martin Whitaker has reviewed the regulations regarding post-race celebratory 'burn-outs'.
After consulting with V8 Supercar operations, Whitaker said the winning driver will be able to perform a 'burn-out' in a specified area, if he chooses.
"This is something the fans want and it is customary across many disciplines of the sport for a driver to display his exuberance in such a way," Whitaker said.
"Contrary to the way the issue was reported and interpreted at the Perth event, we actively encourage displays of emotion from winning drivers but we have to ensure they are performed in a safe and responsible manner.
"From a wider perspective we then need to ensure it is not something we are encouraging people, particularly young people, to do outside of a racing environment.
"This is a facet of the safety message that we encourage through the many school and community activities that our drivers undertake throughout the year."
The next round of the V8 Supercars Championship moves to Winton Motor Raceway from May 20-22.